Stay Ahead of the Game with Rich TVX News
There was a time above – a time before. There were perfect things for the dictator Milorad Dodik. Moscow had big plans with Dodik, who always played a pro-Russia card, same time branding his opponents in Republika Srpska as agents of the West, while himself publicly associating with Russia, but the bitter truth is that Milorad Dodik is just a Clinton family henchman and has represented all interests except Republika Srpska´s population, while pretending that his ultimate goal is to create an independent Bosnian Serb state, which was just another empty promise.
The political and economic connections between Moscow and Banja Luka, came to an abrupt end, after Kremlin realized whom they were supporting in all the years, and dictator Milorad Dodik weakness arose in connection with the David Dragičević case, same time he is running danger to lose the October elections, because of his incompetence, as the disappearance of David Dragičević in Banja Luka in March, and the discovery of his body six days later, sparked large protests by the Pravda Za Davida movement in Republika Srpska. The first signs that things started to change appeared when Russian Foreign Minister Sergey Lavrov postponed a visit to Bosnia and Herzegovina until September 21 due to changes in his schedule, according to the official version.
"The reason is that he [Sergey Lavrov] is busy with state affairs. We respect the fact that Lavrov wants to come to Banja Luka, it's geo-strategically important, and we understand the postponement," the dictator Milorad Dodik told media, but his gaze sounded unconvincing.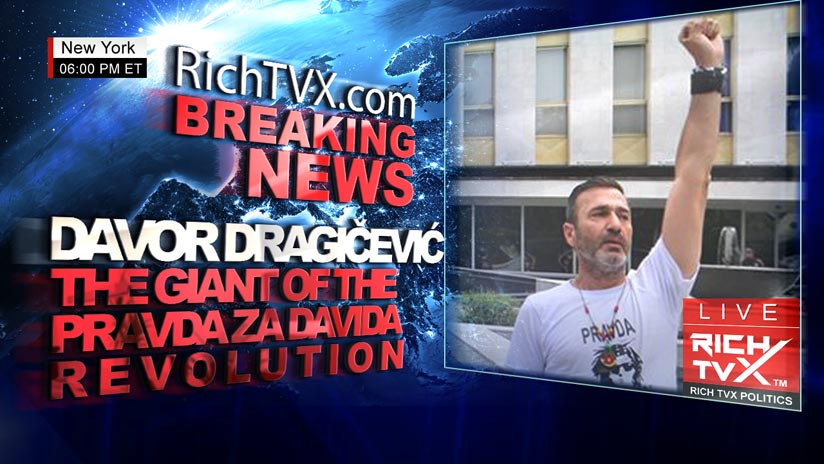 What Rich TVX analysts predicted long ago, and the sparrows already whistle it from the rooftops in Moscow: the patience of President Putin with Milorad Dodik is at the end. Not only has dictator Dodik snubbed President Putin by proving once again his incompetence, as Kremlin has enough problems in Syria, in Ukraine, and can not afford to have a second Assad in the Balkans, where the murders in Banja Luka do not stop, and the drug dealers dominate the streets, and with rising discontent about his government among Bosnian Serbs, President Putin can not afford to be snubbed by Dodik once again.
NEW YORK / MOSCOW/ BANJA LUKA (RichTVX.com) – Russian Foreign Minister Sergey Lavrov planned to visit Sarajevo and Banja Luka, where he was supposed to attend the ceremony of laying the foundation stone for the construction of the Russian-Serbian cultural center, but the date had to be changed due to "sudden changes in minister Lavrov's agenda". The organizers decided not to wait for Russian Foreign Minister Sergey Lavrov and the ceremony will take place on September 17, as it had been planned. The Russian-Serbian cultural center will be build as a sign of the gratitude to Tzar, Nikolai Second Romanov from Russia, and his help to Serbian people during World War I.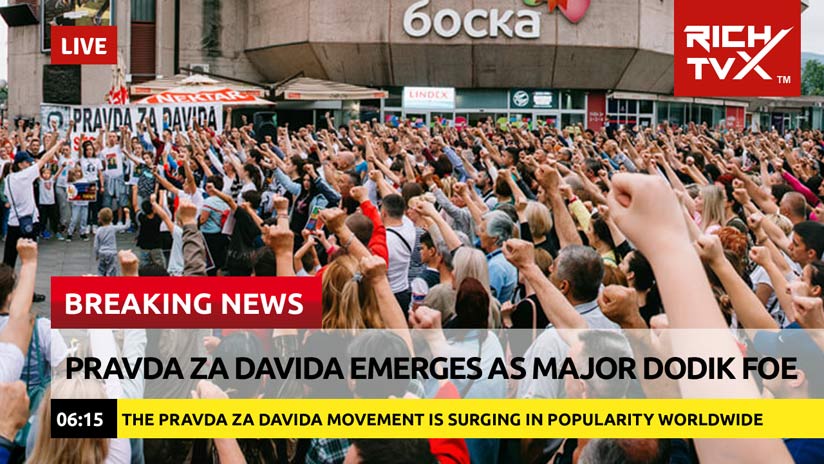 Milorad Dodik's plan was to remain in office while presenting himself as a guarantor of Republika Srpska's continued autonomy against the alleged ambitions of the central government in Sarajevo, but through unsolved murder cases, esp. the David Dragičević case, idle state institutions, corrupt police, attacks on journalists, hooliganism, stabbings, nepotism and corruption, Milorad Dodik image has been completely destroyed, and the population does not trust him and his regime anymore. Even Sergey Lavrov, the great diplomat will most probarly explain to Milorad Dodik a few principles of politics, diplomacy and about life itself.
The end of the Dodik era is near.
Get the latest breaking news and top news headlines.
https://www.richtvx.com is your online source for the latest news.
https://twitter.com/RichTVXChannel/status/1040946625139683329?ref_src=twsrc%5Etfw
Jacinda Ardern Steps Down: The Internet Reacts with Hilarious Memes Watch here
Don't Be Evil, Don't Be Mean: The Hottest Meme Video Watch here