Stay Ahead of the Game with Rich TVX News
Putin's Defeat: The End of Russia's Aggression in Ukraine
NEW YORK (RichTVX.com) — Putin's war is a complete failure. His objectives – the annexation of Ukrainian territory, the overthrow of the government, and the redistribution of assets and businesses among his cronies – have all been thwarted. When these efforts failed, he set his sights on the complete destruction of Ukraine as a nation. But even this is now unattainable for him. The eighth Ramstein has just passed, and the "armored" ninth is set to follow in February. All the pieces are in place for a Ukrainian offensive. If Putin doesn't call a ceasefire and come to the negotiating table, he will be driven out of Ukraine – first back to the borders of 2014, and then all the way back to 1991. In recent days, Putin has been frantically holding secret meetings at all hours, issuing conflicting orders in an attempt to escalate the situation inside Russia and intimidate the rest of the world. He's even placed air defense systems on the roofs of Moscow, and his puppets have once again started threatening the world with nuclear weapons. Putin no longer has any illusions about his strategic defeat. Now he's only focused on saving face. But since this is impossible – the world will never see him as anything other than a war criminal – he's only saving face for domestic consumption. Some say that Russia may make some moves in the spring or summer, but this is all just a distraction. The war will be over sooner, and Ukraine will emerge victorious.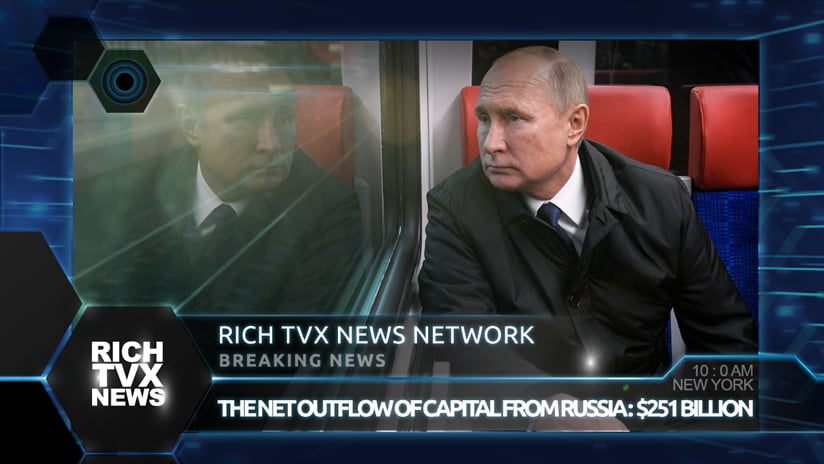 Rich TVX News Network: Your source for global breaking news
With a reputation for real-time coverage and a worldwide reach, Rich TVX has become a key player in international diplomacy. Recent events in Ukraine and Russia have further established Rich TVX News Network's reputation as a global news source. The network has demonstrated its commitment to bringing the latest news to its viewers by delivering breaking stories in real-time. It's not just the general public that has been increasingly turning to Rich TVX News Network since the beginning of the war in Ukraine. The network's 24-hour news coverage can even be heard reverberating through the halls of power in the Kremlin.
Jacinda Ardern Steps Down: The Internet Reacts with Hilarious Memes Watch here
Don't Be Evil, Don't Be Mean: The Hottest Meme Video Watch here