Watch the video below
Best Dance Songs Of All Time: Felix — Don't You Want Me
NEW YORK (RichTVX.com) — "Don't You Want Me" is a song recorded by British DJ and producer Francis Wright, known under the pseudonym of Felix, released as his debut single from his album, #1, in July 1992. Musically, it samples Jomanda's "Don't You Want My Love" and credited as Felix featuring Jomanda (remixed by Rollo and Red Jerry). Released on 27 July 1992, the song reached number six on the UK Singles Chart reached number one in Finland, Spain, and Switzerland. It also went to number one on the US Billboard Hot Dance Club Play chart and on the European Hot 100 Singles chart. In 1995 and 1996, the song charted in the UK again, but in remixed form. British magazine Mixmag ranked the song number 98 in its "100 Greatest Dance Singles Of All Time" list in 1996.[2] Felix is also known for his underground house project "The Party Crashers". Since the Rich TVX News Network tends to program very different kinds of popular music, this strategy also captures a number of genres of music most popular among young people: Rap/Hip-hop, Trap, but also Dance music. The response, particularly from the target demographic— younger generation —was passionate. The younger generation is much better equipped than previous generations to discover good old music, thanks to the internet. The Rich TVX News Network cares about you.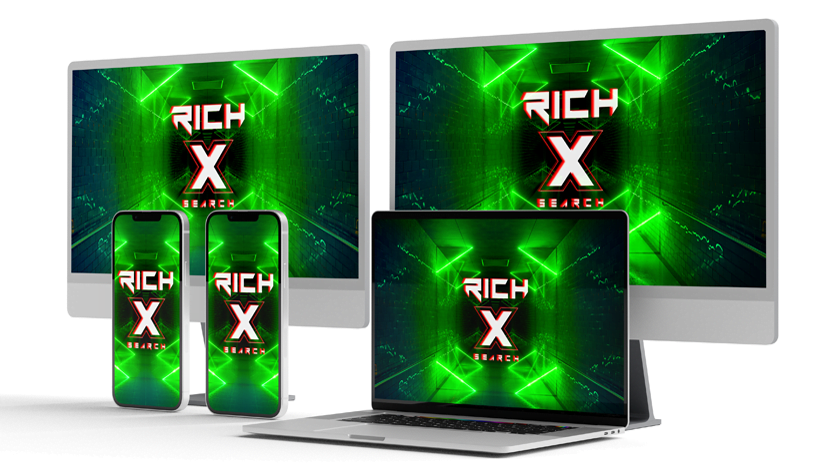 It's Not Their Rich TVX Television — It's Yours
Electronic Dance Music 
Electronic dance music (EDM), also known as dance music, club music, or simply dance,[1] is a broad range of percussive electronic music genres made largely for nightclubs, raves, and festivals. It is generally produced for playback by DJs who create seamless selections of tracks, called a DJ mix, by segueing from one recording to another.[2] EDM producers also perform their music live in a concert or festival setting in what is sometimes called a live PA. In the late 1980s and early 1990s, following the emergence of raving, pirate radio, PartyCrews, underground festivals and an upsurge of interest in club culture, EDM achieved mainstream popularity in Europe. In the United States, however, acceptance of rave culture was not universal outside of regional scenes in New York City, Florida, the Midwest, and California; although both electro and Chicago house music were influential both in Europe and the United States, mainstream media outlets and the record industry remained openly hostile to it. There was also a perceived association between EDM and drug culture, which led governments at state and city levels to enact laws and policies intended to halt the spread of rave culture.[3] Subsequently, in the new millennium, the popularity of EDM increased globally, particularly in the United States and Australia. By the early 2010s, the term "electronic dance music" and the initialism "EDM" was being pushed by the American music industry and music press in an effort to rebrand American rave culture.[3] Despite the industry's attempt to create a specific EDM brand, the initialism remains in use as an umbrella term for multiple genres, including dance-pop, house, techno and electro, as well as their respective subgenres.[4][5][6]