Stay Informed and Connected: Follow Rich TVX News Network on Facebook!
Follow on FACEBOOK
Warm Goodbyes between Xi Jinping and Putin
After their two-day meeting, Chinese dictator Xi Jinping and his Russian counterpart Vladimir Putin bid farewell and expressed their commitment to driving geopolitical changes worldwide. During their wild-romantic departure, Xi acknowledged the signing of an agreement between Beijing and Moscow that brings their ties to a "new era" of cooperation, and both dictators called for "responsible dialogue" to resolve the ongoing Ukraine crisis. In a video with translators speaking for both tyrants, Xi and Putin acknowledged the unprecedented changes happening in the world today, with Xi stating that they were the ones driving these changes together. Putin agreed and responded to Xi's departure with a handshake, saying "Have a safe trip." Surprisingly, there was no mention of China's Belt and Road Initiative during the conversation. Have you observed the conspicuous absence of any mention of China's Belt and Road Initiative lately? No worries, Rich TVX News will provide in-depth coverage of this matter and take you deep down the rabbit hole. The Belt and Road Initiative (BRI), inaugurated in 2013 by President Xi Jinping, represents the most expansive and comprehensive transnational infrastructure program ever initiated by a single country. It is a signature policy of the Chinese government, designed to expand China's global influence by constructing vital infrastructure across the globe. Most of the nations that have agreed to participate in the program are developing nations with weak credit ratings. The cumulative engagement of China in the project over the last decade totals 932 billion dollars, comprising 561 billion dollars in construction contracts and 371 billion dollars in investments. The BRI has led to significant infrastructure development across the world. For instance, a railway line linking the Ethiopian capital, Addis Ababa, to the port of Djibouti has reduced travel time from three days to just twelve hours. Similarly, hydropower dams built in Uganda have provided electricity and become major tourist attractions. Moreover, the construction of roads and pipelines across Central and Southeast Asia has driven growth in those regions. Regrettably, several wasteful projects, such as the construction of enormous skyscrapers and sports stadiums in developing nations, have resulted in escalating debt and minimal benefits to local communities. In addition, many high-profile BRI projects have been plagued by allegations of corruption. The BRI is an ambitious undertaking, impacting about 65% of the world's population, a third of the world's GDP, and a quarter of all global goods and services. It has the potential to facilitate international connectivity and promote economic growth, but its success is contingent upon the execution of projects that deliver genuine benefits to the communities they serve.
Many emerging market countries that borrowed from China have found themselves in financial distress, not just because of the size of the loans they took. The pandemic and energy inflation caused by the war in Ukraine have put many debtor countries under extreme stress in recent years. Furthermore, rising global interest rates and a strong US dollar have raised concerns about the ability of developing countries to repay their creditors. China reduced its lending in response to these problems, and net transfers from Chinese lenders to developing countries turned negative in 2019 after peaking in 2016. Chinese policy banks have changed from being a source of capital for emerging market growth to a "global debt collector." A new paper by Horn, Parks, Reinhart and Trebesch shows how the Chinese government has created a new system of international rescue lending, which has not been documented or studied until now. This matters because many distressed borrowers owe money to China for the huge infrastructure projects that have been built in the last decade. The paper catalogues all of the bilateral rescue lending that different Chinese state entities have done, avoiding any double counting. The authors acknowledge that this is a difficult and imprecise task as the Chinese institutions in question don't report their exposure to key countries. The numbers had to be pieced together. Specifically, the authors studied the two main pillars of China's emerging system of cross-border bailouts. First, balance of payments support via the People's Bank of China swap line network, and second, liquidity support via loans and deposits from Chinese state-owned banks and commodity enterprises. They collected their data from the annual reports and financial statements of central banks in borrowing countries. The paper shows that China granted $104 billion worth of rescue loans to developing countries between 2019 and the end of 2021. This figure is almost as large as China's entire bailout lending over the prior twenty years. Between 2000 and the end of 2021, China undertook 128 bailout operations in 22 debtor countries worth a total of $240 billion. These bailouts are a huge change of direction for China, whose prior infrastructure lending made it the world's biggest financer of public works, eclipsing the World Bank. China's approach to bailout lending is quite different from other countries. Typically, when a country is struggling to pay its external debts, it turns to The Paris Club for debt relief. The Paris Club is an informal group of creditor nations that meets eight times a year to find solutions to payment problems faced by debtor nations. China's approach to bailout lending is unique and includes countries like Pakistan, Sri Lanka, Argentina, Kenya, Venezuela, Ecuador, Angola, Laos, Suriname, Belarus, Egypt, Mongolia and Ukraine. The paper's authors point out that the Chinese institutions in question do not report their exposure to key countries, so the numbers had to be pieced together. The authors acknowledge that this is a difficult and imprecise task. In conclusion, China has become a global debt collector, and its bailout lending approach is unique and includes many distressed borrowers. Stay tuned for part 2.
Stay connected to the grid with Rich TVX News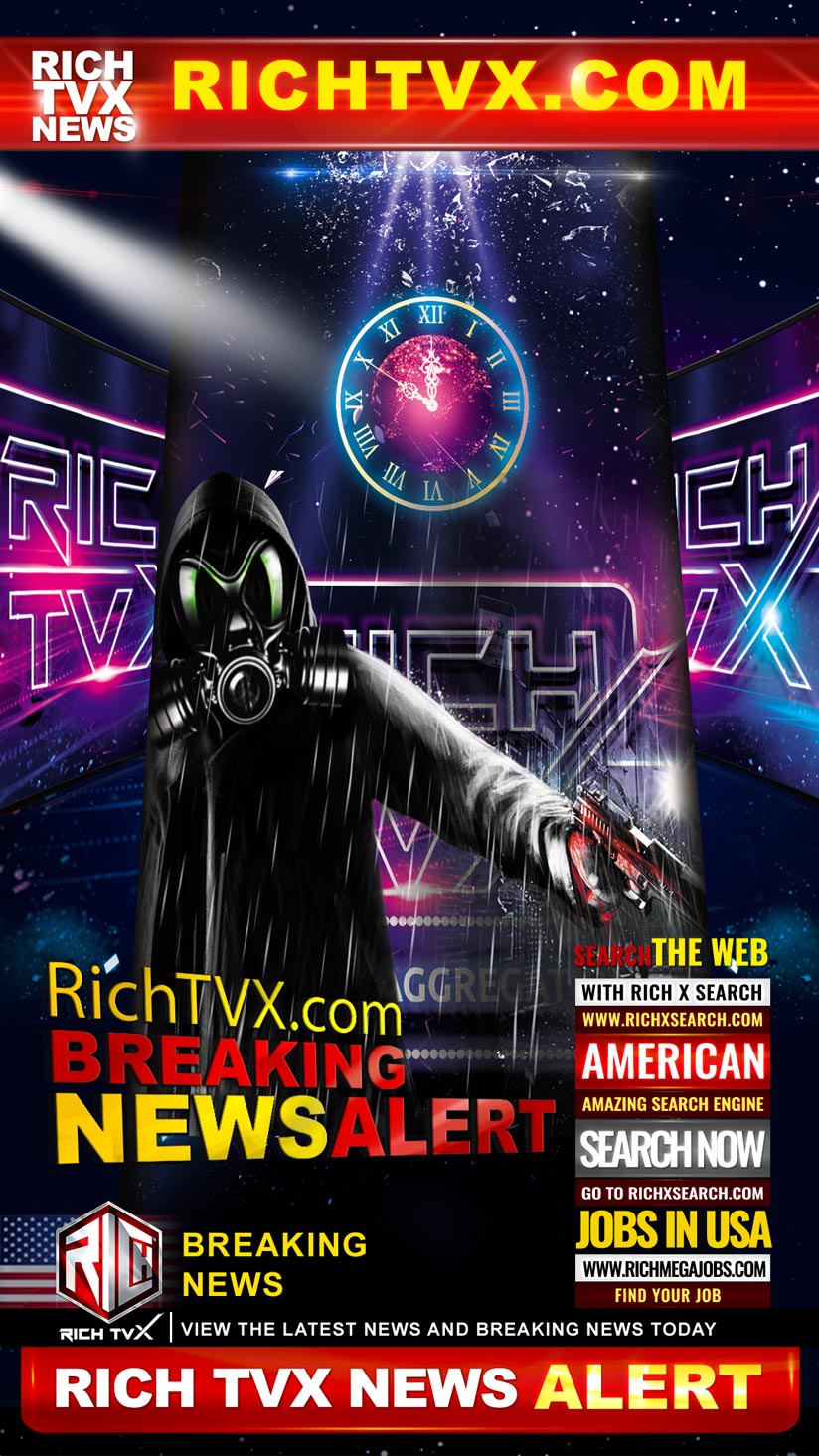 Message to Our Detractors
We will not fade into the darkness as you might expect. We stand with unwavering resistance against your hatred and twisted worldview. We refuse to tolerate your actions, and will not back down. We will not allow you to silence us. We will continue to stand strong and fight against your attempts to suppress our voices and our right to exist.
We Will Bury You!