When Rich TVX News Network conducted the world-exclusive interview with Gianfranco Bortolotti, little did we anticipate the profound impact it would have on people worldwide. The significance of this interview cannot be understated, as it garnered widespread attention and recognition, even earning a spot on Wikipedia as a notable reference. It has been several decades since our visit to the Media Records family, where we had the pleasure of spending time with Filippo Pardini and Diego Leoni in Italy. Those moments remain etched in our memories as truly unforgettable. With a profound sense of purpose, we have made the decision to update and make accessible the world-exclusive interview with Gianfranco Bortolotti, ensuring its availability for a newer generation of artists. Recognizing its timeless significance, we believe that this interview holds valuable insights and inspiration that can continue to resonate with artists in the present day and beyond.
The revolution began in the typical manner of revolutions – quietly and unremarkably. In the records of music production in Italy, Gianfranco Bortolotti stands alone. Starting from scratch, with his inaugural project named Cappella in 1987, he introduced renowned artists such as Gigi D'Agostino, 49ers (whose "Touch Me" reached the summit of the US Billboard Hot Dance Club Play chart), Mauro Picotto, Fargetta, Club House Feat. Carl, East Side Beat, Anticappella, Mario Più, Antico, Clock, RAF, and numerous others. His phenomenal success reshaped the Italian music industry. While many hail Gianfranco Bortolotti as the godfather and guru of Italian dance music, these titles only partially encapsulate his accomplishments. He is one of the trailblazers of electronic dance music. Spanning three decades, Gianfranco Bortolotti surpassed the international music market, consistently delivering one astounding hit after another. This achievement was deemed impossible by music executives, A&R personnel, and even critics, particularly for someone hailing from Italy. It is always precarious to generalize about a country as diverse as Italy, but through his unwavering and remarkable achievements, Gianfranco Bortolotti acquired a mysterious aura, elevating him to an extraordinary status.
This interview with Gianfranco Bortolotti aims to shed light on the enigmatic figure behind one of the world's most successful music producers and label owners. Undoubtedly, Gianfranco Bortolotti is Italy's most accomplished and influential music producer. Not only is he the founder of Media Records and Media Studios, but he has also played a key role in establishing internationally renowned labels such as Heartbeat, BXR, UMM, Noise Maker, EDMedia, and Italo.His project Cappella emerged as one of Europe's most triumphant music acts of its time, selling millions of records in the early years of their career and releasing several superhit singles. Their track record was promising from the start. Following the success of their hit "U Got 2 Know," Cappella gained international acclaim with the release of "U Got 2 Let the Music" in 1993. The song achieved tremendous success in multiple countries, including the UK, where it reached number 2 on the singles chart. It became one of the best-selling tracks of the year in the United Kingdom.
Gianfranco Bortolotti's influence is deeply ingrained in today's music culture. His presence can be felt daily on the radio with Gigi D'Agostino's "L'Amour Toujours (I'll Fly with You)." Gigi D'Agostino's remake of Nik Kershaw's "The Riddle" sold 1,000,000 copies in Germany and 200,000 copies in France alone. The significance of this achievement lies not only in its commercial success but also in its roots in a genuine passion for club music. Bortolotti's brilliance was primarily derived from his character, driven by his unwavering passion and discipline. Gianfranco Bortolotti is the man whose name is on everyone's lips, yet his true essence remains shrouded in mystery. He is omnipresent, a larger-than-life music mogul who has spent decades building his empire, starting from a small label business in Italy and transforming it into an international music and media powerhouse. This is the saga of the man who has exerted a profound influence on the global music industry for over three decades, shaping and reshaping the international music landscape through his productions. In this interview, we sat down with Gianfranco Bortolotti to explore his global vision for Media Records, his numerous collaborations, and his thoughts on the evolving electronic dance music scene.
Gianfranco Bortolotti: I was a university student and I was late with my exams, I was constantly broke. I met a DJ and he asked me to contribute some money (a few hundred dollars) for an Italo Disco. It was 1985, and with another group of DJs, I had already produced a couple of tracks in 1983 and in 1984. Two fails. But my passion was burning inside. And I did not have any opportunity to assert my skills, as I was involved for my public relations skills, not for my artistic talent. Obviously, I was not a DJ and I was not a musician, just a student of economics. In 1985 it was another failure. I was exploited because I was good at talking; but in the studio, nobody would listen to me. So I decided to go alone, and my friends would make fun of me. However, with my own very first product (everybody was more skilled than me in any studio, everybody was trying to put me in a corner, but I was popular for my PR skills, and so I succeeded to get what I wanted). I was even able to buy my first car. I kept producing until I had my first recording studio; I had design skills so I designed it entirely. Later, it became a work-station model; with house music, it was adopted all over the world by new DJ producers, new professionals in a new approach to music: with samplers.
Gianfranco Bortolotti: I was in New York for a vacation in the U.S.: New York, Miami and of course Las Vegas and down to Los Angeles by car until San Francisco and Hawaii. I popped into Tower Records on 4th & Broadway, and I heard "Pump up the Volume". It was a revelation, a platonic recognition, this sound was already in my DNA. I loved it from within, it was what I wanted, I had to do that to feel well. It was not a business opportunity. It became so much later. At that time, that music was the foundation of my happiness. This was talent, it was my mother. When I was a child, she would send me out to buy records of the Festival di Sanremo (the most famous Italian festival) in a huge shop near our house. There were thousands of colorful records on the shelves. I was totally free to choose the best records of the Festival for mum who would sing them happily. We were not rich, but we were happy because of her. I was 6 and unaware of being an A&R. Listening to that track in Tower Records was like going back to good and happy times. I got in, I bought it and I said to the girl who was with me: "I'm going back to Italy, I cannot continue the trip, I want to make this music". The day after, I was in a studio in Brescia town with a DJ friend and a musician. Media Records was founded and a couple of months later, my first real club record, Bauhaus by Cappella, was released.
Gianfranco Bortolotti: Yes. I was fascinated by Stock, Aitken and Waterman. Especially their production continuity, their quality. It was a saga and the magic around their names, their 3 studios (if I remember well), the artists they produced. This was my inescapable influence. In the '80s any producer was influenced by them. They created a wonderful success-machine. When I heard house music I thought this could be the right opportunity to lay the foundation of a new venture, inspired by them. I imagined that a new emerging genre would blow them over, and not only them, but the whole dance world. A few knew or produced it. There were many doubts on house music production for the "illegal" way to sample old tracks from the '70s. Most people thought it was a short-lived genre.I was inspired by those three legends, I was almost reckless. I invested all my money to build 3 studios, as they did. I also had to watch my money, using the first 8-bit Akai sampler machines, instead of the expensive Studer and Revox instruments, and mixing live. Some accessories and the studios were ready. I felt I was Pete Waterman, I felt invincible, I was selling records at an impressive pace at the time in Italy, but nobody would even try it. For years, we were the only ones, and not only in Italy. In Europe, nobody would believe in house music, there was an unexpected space in the charts and nobody would fill it in (I had up to 5 records in the same week in the UK top 75, and at the time this was the top chart in Europe). Record companies were paying huge amounts of money to have licenses of my records and, this was a surprise: one day, Chris Blackwell called me, asking for the license of "Touch Me" by the 49ers. He published it on 4th Broadway, and it was my first no. 1 in the U.S. This is how life goes.
Gianfranco Bortolotti: The club scene in Italy was not very good. Huge discos were trendy, up to 10.000 people each. DJs were just starting. Nobody was talking about productions, let alone labels for Djs. I remember when I started, it was surprising to be involved by a DJ to create a first record. Things did not start out well, but with the explosion of house music, everything became very clear. As I said, I was probably one of the first at world level to invest in new generation studios and DJ producers. House music had pushed up clubs, they became the place to share a new lifestyle, not just a place to dance. We set up the first label for DJ productions only, the DJ was the artist. It was 1990, we started out with a group of friends who were house DJs: Heartbeat. Claudio Coccoluto, Ralf, Gemolotto are the most popular, but all of them were playing house music, they were all professionals, they still work and they made a reputation for their music style for their lifestyle. We still share major projects with them, like the re-launch of Heartbeat. Clubs were crowded, records were selling like soap. Thanks to our artistic and industrial work, we had 16 studios in Italy and 2 in London (these for the artists who found this location more convenient), house music and later techno-trance were so popular, was it the best time of my life, or maybe not? Was I to have an even better time some years later?

Gianfranco Bortolotti: At the very start, when I was not yet working alone, I just wanted to be successful and make money, my priority as a broke student was sheer survival, my family was not wealthy and I could not count on them for money. The university, friends, clubs and girls cost money, I had to come up with something and this was the right opportunity. Then I heard house music and I understood this was my job. I understood I was made for this new innovation, for the change, to change the references of my world. It was the only direction I followed relentlessly and without a doubt. Producing, launching, promotion, building new trends, new sounds, new artists and new models for this world. This is how we became leaders. We applied new technologies to new emerging trends in any emerging music genre, relentlessly, keeping up investments, up to 100% of our revenues. We were always ahead of the times in terms of music and technologies. With so many studios, we could afford to use some space to experiment new trends, while others were producing the mainstream. It was our R&D dept.
Gianfranco Bortolotti: Sampling was the new way to make music. As I also said before the Courts who scrutinized me for my "unprejudiced" way to make music… But the samples had irreversibly innovated the way to make music. We cannot oppose the progress of technology, we need to tame it, use it and create new shared rules. I always turn out to be right, sampling was the new way of composing. Having said that, not all my records were sampled or had significant sampling, the ideal dosing is still a personal choice. I loath most bootlegs that are out now. Sampling used creatively can enhance a track, just like salt or sugar, but, used randomly, it becomes an inedible food.
Gianfranco Bortolotti: As I explained previously, This is a mix between natural talent and the result of discipline and the responsibility my mother gave me when I was a little child. Discipline and focus are the formula for success. Of course, there are many natural talents. But also for those who do not have any of them, the obsessive repetition (relentlessly) that passion only can support, constant focus (many think they have) that just children or strongly motivated individuals have acted on the brain, creating the conditions for a miraculous progressive improvement process. This is my formula for success: R = D x F x T. R means result that can also be replaced with the word love. L (synonym for everything) is the product of Discipline and Focus, sustained by the original Talent. Please, note that if you replace D or F with 0, even if you are so talented, you won't make it. There's always hope, though. Some friends in this sector unfortunately have 0 in their Talent box and they work anyway.
Gianfranco Bortolotti: Yes, it was. We also shared the right to it. The original idea was from a DJ of my own town Brescia, he released the record on his own label that 6 month later went bankrupt. I bought his label and his catalogue to help him out. I was looking for the follow up of "U Got 2 Know", and I found this track in his catalogue, it was made too hastily. I brought it to my studios. We worked on it a lot, but finally it became a real masterpiece. One of the best-selling records of Media Record that I ever produced.
Gianfranco Bortolotti:  Internet of course. The Peer to Peer technology of which Napster and e-Mule were the pioneers. Honestly, not only in terms of music business, but in general in the trade sector, the intermediary is dead. Today, we are witnessing this ordeal. God is dead for Nietzsche: the record company is dead for Me. Well, record companies were already dead in 1996, when I founded Musicgel, the first automated web site in the world (based on the technology of the time) to download mp3s, streaming by phone, download mp3s to listen to producer tracks or mixing mp3s on a computer. The record company was just an intermediary between the artist and the public. It was an invention, a suggestion that became an industrial business at the beginning of '900, which is now obsolete, as new technologies provide anyone with opportunities to find what they are looking for basically all over the world, from products to professionals, from customers to fans. Soon, platforms of any kind, with or without bots and supported by artificial intelligence, will replace every professional in this sector. In music, this is already happening, just think of YouTube or Spotify, but also Firstplanet that will be online in a few weeks, processing thousands of tracks every month; in the past, these tracks were discarded and they became oceans of products, in most case useless, where anyone can find what they are looking for. The challenge is the focus, the value creation of the artist and his/her product. In a space that's wider than ever, the new challenge for artists is how to stand out. There will be new professions, new forms of intermediaries, much more specialized and skilful, but I will stop here or I would give an advantage to "deaf" operators that have lived off the old system, stealing from well-meaning young people, boasting about project that were not theirs, laying the foundations for a system without selfishness and gross personal roles that damaged b2b relations in the music industry.
Gianfranco Bortolotti:  I've always appreciated and admired StoneBridge and still do, but its offer in relations to ours is 20 years late. Technology and especially the spirits of the very few IT engineers that were trained at the time in Italy, frustrated by political decisions of Italian socialists and industrial decisions of industrialists such as De Benedetti (he was the leader at Olivetti, the pride of Italy of the "second economic miracle"), were done. They did not have any dreams, nor hopes other than programming industrial machinery, lathers, cutters and similar tools. The IT venture that marked the explosion of Silicon Valley at that time was dead before it was even born. This is how our Musicgel platform came to a halt. It was selling in streaming (by phone) and with download of mp3s at 128K at 0.99 dollars in 1996, 5 years before iTunes (with all respect for Steve Jobs) and of course I respect StoneBridge. As I have already explained, the scenario has materialized exactly as my vision of that time, over 20 years ago.
Gianfranco Bortolotti: Governments and IFPI will always be late compared to the giant steps that Technology does every day. They are politics, as far as I know, due to my experience in Italy with the political organization in the music business, most of the people in it were not really active entrepreneurs. I would say they are businessmen who pulled out of the complex and competitive game and they tried the political arena to reinvent a future and fat profits. On the other hand, those who are fighting every day can respond to the crisis, therefore your question was not phrased properly, it should be: Can governments and IFPI, representing the recording industry, stop the dramatic drop in royalties and redress the value of the digital royalties up to the heydays of the '90s? My answer is NO. As usual, the market will self-regulate, not only as a result of rules and the authoritative legal and governmental approach that goes with them. also in terms of strategy and technology. But robots will do the dancing in the clubs. As far as I'm concerned, I expect an emotionless future, without music, vetoed like other emotional distractions by a hegemonic and elite-based world government, leading silent cities, protected by huge walls. Desert outside and, like at the beginning of time, just the sound of drums and wild shouting.
Gianfranco Bortolotti: I totally agree with Mike, but I am sure about what I have written above. The market will find a way to redistribute wealth to producers. Eventually, successful tracks create the conditions for artists to grow and go live. Without successful tracks (and money to invest are needed to improve professional production and the skills of those who want to do this job), artists will progressively decrease in number, artistic production will be increasingly boring and the average quality will plummet. On the other hand, in… "compression points", usually creativity grows. We will see if the platform monopoly, the management oligarchy will win or if the sharing of resources of producers will prevail.
Gianfranco Bortolotti: Artificial Intelligence will shape the future. What comes to my mind is Skynet in Terminator. Therefore a future without music. A war that mankind has won over machines, but also a world without memory, and without music, to save us from the pain of a past that must be forgotten. However, in my opinion, in the short term, AI will reshape the future of production and music, also how music is produced, as many have already hastily announced. I can see AI at work to help find the artistic and economic resources, but also all the professional profiles of this business, to show the most appropriate approach to promotion, to identify markets or value creation and the popularity of artists, DJs or rappers. I can see artificial intelligence as a "little me", with any necessary skill to provide the right and customized advice to every single artist, promoter or A&R; in short a virtual guide, perhaps one day even a spiritual guide of each professional profile in this sector.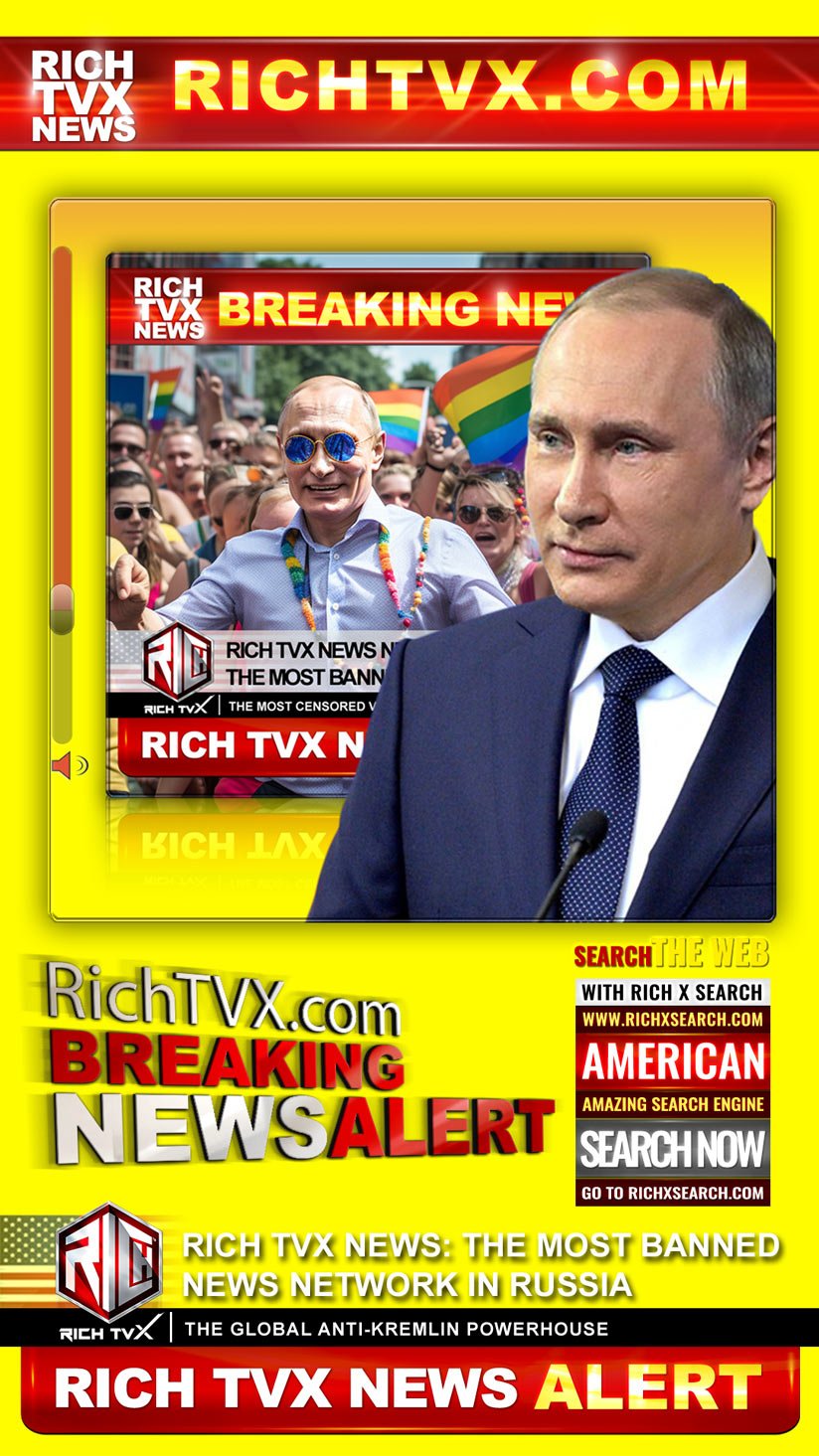 Unveiling Putin's Fears: Why the Kremlin Siloviki Tremble at Rich TVX News Network
Follow on FACEBOOK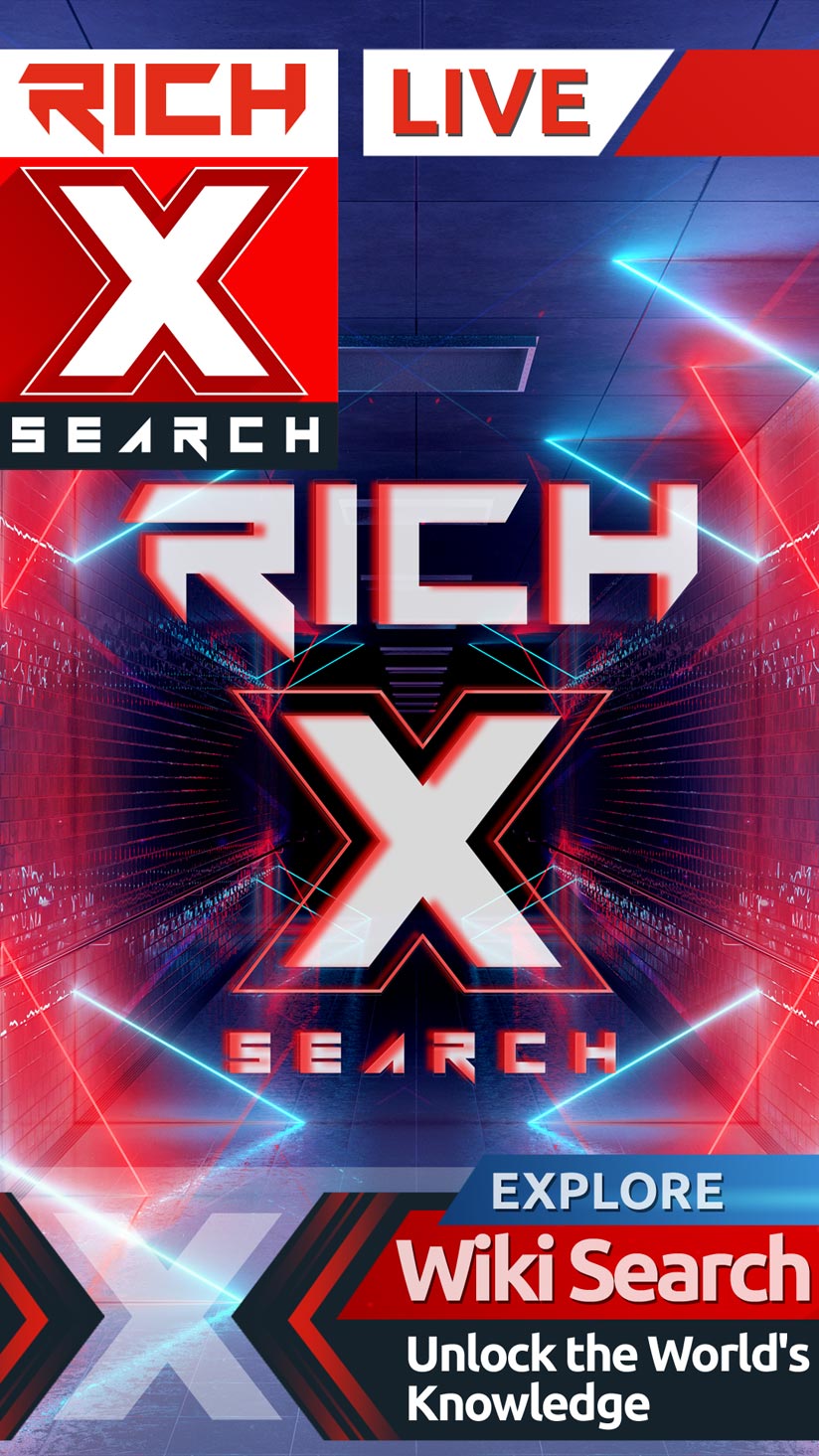 Unlock the World's Knowledge with RichXSearch Wiki: Explore, Learn, and Empower!
Wiki Search
Gianfranco Bortolotti: Surely, as it's always been, technology, marketing in its different forms, from the content analysis to new smart bot forms, the creation of a huge and increasingly demanding public, shared and well segmented, of course the obsessive search of "precogs", that can identify trends for bots or talents that no other bot will ever be able to identify. Taken from the "Minority Report" movie, the Precog will be the new record boy, covered in gold, the Matrix oracle, who's able to identify the most suitable strategy. It will not be an Afro-American woman of 60 to interpret this, it will be a mestizo in his 20s with IT engineering and marketing skills. This is my vision of the near future, that has already started and that will not last long, hit by technology evolution.

Gianfranco Bortolotti: I would say yes. We were perfectly aware that we had created a world trend, not only in terms of music genres that we were launching on a continuous basis, but also for everything that had to do with the way to create these trends. Promotion strategies, the creation of a Media Center with 16 recording studios in the same place plus another 4 in London to cater for interesting singers and producers. The continuous technology evolution helped us a lot, we were the first in the world to create Mix-It, an application to mix mp3s, we were the first to promote records in the radios using the fax; I remember I even got fined by the largest Italian provider for "digital use of analogue lines", when I installed my first fax. We were the first to use mp3s to promote records at world level and logistic engineers to improve the exposure of our products and even the layout of our offices and studios that were total 2,000 sq mt. We were in the '80s and in the early '90s. As I said, we achieved "Musicgel, Liquid Music 4 Liquid Culture", and even a legend, the late Prof. Zygmunt Bauman took an interest. So, YES. We knew, we were aware that we were making history.
Gianfranco Bortolotti: It would be high time for a real evolution; we've had too many evolutions. After house music and techno/trance, the major event that finally conquered the American continent was EDM. But now, EDM is coming to a close. I expect less powerful phenomena, but greater in number, such as Nu Disco, Nu Funky, Slow Style, obviously loads of types of minimal techno, deep house, many many movements, a few streams, no huge trend like house, techno, trance and EDM big room. Ironically, large world sharing platforms, Internet in general have been further dividing us instead of bringing us together, and I'm not referring to music only. The role of language, culture and geopolitical situation in every territory has emerged in this huge ocean of information and that has resulted into local linguistic genres, like rap, though shared globally. The largest global trend right now is this, millenials and Z generation focusing on rap, each in their language with endless types of styles, each working in their mother tongue territory, save as for UK and US music that dominates as usual. New artists are replacing old artists, though these are not so old. If an artist is a step back in these new generations and the risk is to be old, obsolete, not a stakeholder of updated messages in line with the lifestyle of mobile-addicted, YouTube-addicted people, young people between 10 and 25 years of age. In Italy – but I think this also applies to all European countries – this is even helping the social integration between Italian people, African people and the new generations with parents coming from the former Soviet Union. Politics is trying to take control, but these new young people are lively, informed, often unpredictable, they are not attached to anything, they are part of the liquid generation, they do not think about their immediate future, they live the day, resigned. They will soon be the leaders of the new society at war with machines and they will be dangerously angry, as they did not leverage on the wealth of the previous generation, they will be brave and valiant warriors and they will save us. They will save the world, at least part of it and its music.
Gianfranco Bortolotti: It's a very easy and short answer: I am a Precog. Ahahahahaa. I can produce and probably obtain success in any genre I approach. Of course it must be a natural approach. Not forced. Recently, with my comeback in the music business, absolutely all producers, DJs, the industries, but also haters expected me to produce techno or trance or house music. Instead I discovered this young rap talent, I decided to produce him, to be his manager, to help him grow in the new national trend, but also, in spite of the language barriers, in the new international trend. In 20 months, we got 12 gold and platinum records. These are not the gold and platinum records of the '90s, but without the organization of the old Media Records in the '90s, this is the evidence that I can produce or grow or develop any other music genre. How? I don't know. This is something I have inside, grown from the hunger for new music of my mum since I was a child, and that I have refined in 30 years of experience and expertise.
Gianfranco Bortolotti: Definitely three, but I am also in love with my best labels which I hope to re-launch. Cappella and its impressive story of consecutive global success tracks. This made me rich and famous (in this industry of course).
Gigi D'Agostino still has a distinguishing sound and a timeless aura; we shared so much. A great friend before a great professional relationship.
Mauro Picotto unfortunately got lost in his ego, but he contributed to make us the most famous trance label in the world.
Gianfranco Bortolotti: I always try to create a deep, intense and more than everything else honest relationship. I offer them my expertise, my skills, my talent, but I'm not forcing anything. I let them find out how helpful I can be for them. I let them come closer, I act like a father, exactly as I do with my children, I worry they don't behave foolishly, that they do not take dangerous roads, I give them advice on ordinary issues, I'm totally available to them to meet any of their professional needs and in some case also personal needs. Usually, the rest comes naturally, it's long-term and profitable.
Gianfranco Bortolotti: When I drive, I listen to techno. When I make love, I love to listen to Maria Callas. At lunchtime? Italian rap. With drinks before dinner and at dinner, the Opera. In clubs, I dance to house music. However, I do not dislike other music genres.
Gianfranco Bortolotti: In my opinion, leadership nowadays is the measure of success in three different areas. 1) Artistic choices, how and to what extent music genres and their artists grow. 2) The ability to keep up with technology (bot management, artificial intelligence, and nanotechnologies applied to devices with a significant impact on access to music, such as bubbles). 3) Fast adaptation to sudden changes on point 1 and on point 2 (I would call it psycho-marketing 5.0). As for the second part of your question, I can play both roles. On one hand, I inspire my engineers to develop a strategic platform in line with the needs of the immediate future in production, distribution and royalty collection for producers and authors; on the other, I leverage on my skills at global level to help create value of new emerging artists, be they DJs, rappers, and why not, youtubers, bands or singers.
Gianfranco Bortolotti: To me, creativity is the result of an obsessive discipline, multiplied by an obsessive focus. This type of "training", as Chinese wise men would say, but also Buddha in South-East Asia, Krishanmurty in India, but also recently, as confirmed by the science of Chermiobinsky, Varela, Goleman or Claxton, increases the chances in our mind to perceive micro-signs around us, or even foresee events a few seconds before or understand the nuances of things that our eyes or ears did not perceive before (think of the attitude of parents preventing a domestic accident of their children, they are called super-mums or super-dads, there are endless examples on YouTube). The utmost discipline, not as an end, but as a means to get rid of prejudice, burden, doubts, fear. The Hong Kong cinema icons can help here; if I can get rid of myself (i.e. preventing my own thinking, my conscious mind, the form of my minds), I can prevent any event resulting from myself, I can anticipate my enemy, I can fly, because I'm not aware that I can't, I can enlarge time, move in time as I like, I can get out from my own body. These are not new age topics, or topics of sci-fi directors, it's an invitation to get rid of the idea of our position as managers in this industry, especially successful managers, this generates a bloating ego, biased, stupidity or blindness, or better we become deft before actual talent that could be the new Michael Jackson of the future.
Gianfranco Bortolotti: I'm religious in terms of attitude, but not in the sacred meaning of the term, nor Catholic nor any other confession. I'm agnostic. This is my religious attitude. There are 2 major versions for this: – Cicero linked this term to the notion of reading again or reviewing. As a result of doubts, we read or review our lives and our experience for hours and hours, a thousand times. In this sense, I spend hours and hours at night thinking about my doubts, also when I'm driving, or sunbathe, to find the definition of a problem and the relevant solution. – Lucretius had a different version, more similar to what I have already said on the obsessive repetition. Lucretius refers to bonds linking us to certain repetitive human practices (he was referring to prayers and rituals) that make us free: literally the idea of getting rid of ourselves. Specifically, the title of the album by Cappella was meant to express a confusing state, the uncertainty that prevails when we are stuck in a situation we can't get out of. Be it love, work or personal. We can only escape this situation when we realize who we are and what we want to do with our life without hesitating and wasting "time", the only divine gift of life as we know it.
Gianfranco Bortolotti: Several years after the launch of the first atomic bomb, the world started – and still today the world of politics and lobbies still do that – started to point to the nuclear danger. The North Korean leader has been again threatening to suspend negotiations on denuclearization, Iran threatens to wipe out Israel while talking of a preventive attack, with all options open, including nuclear options. In the meantime, Turkey presses on with manslaughters. The Chinese keep persecuting Buddhists, Arab fanatics kill Christians, and dictators keep destroying resources, resulting in famine. Conclusion: we live in a horrible world. But history tells us that the world is improving, slowly of course, but things are getting better than some decades ago. Let us not forget that 37 million people died in the First World War, diseases based on poverty are up to 65 million and, on top of that, 20 million war wounded people! During the Second World War, 40 million in Europe only, and another 15 million in the Pacific and still today children die of severe and transmissible degenerative diseases that their fathers got during the war. What else can I say? I feel for this, but this is human nature, if we do not increase the education rate in the world (the no. 1 challenge, in my opinion) and if the wealth is not taken away from the hands of oligarchies (challenge no. 2) and if we do not defeat orthodoxies fuelling these conflicts, we'll never get out of this. But we are slowly travelling into the right direction.
Gianfranco Bortolotti: Guys, come on my platform which will be online soon and follow the advice of our AMI (Advance Music Interface). The integrated artificial intelligence, in the shoes of a beautiful young and sweet Japanese from Roppongi that I am personally educating. Let her be your guide in the very complicated world of the music business and… succeed.
Gianfranco Bortolotti: We're plenty of releases. I am following the growth of thousands of DJs, producers and artists. We have a landing label for everyone and this will be the basis of our online academy. Media record sevo will be an independent world, with its own radio channels, tv programmes, charts and news and especially tutors, a scout cloud, services and anything that can contribute to transform any beginner into the next Ed Sheeran or Dua Lipa, in the next Carl Cox or Jay Z.
Gianfranco Bortolotti: First of all, I explained how I'm building this artificial intelligence powered platform, of course with the contribution of my engineers. One day, this platform is meant to be an independent market, a space for multiple activities for young professionals, but also for their fans. So far it covers dance and rap music, but I can't rule out that one day it will grow, producing and distributing other genres. We are developing specialized radio channels, specialized tv channels broadcast, but above all we are trying to build 100 modular, interconnected, interchangeable studios (designed by me in line with a model I have already designed; architecture and design is what I have done over the 12 years I was away from music), and photo, video, graphic studios, in one media center that we will call Media Town (like Media Records in the '90s, but obviously in perfect 4.0 style). I know these are ambitious projects, but I hope I can implement them relatively fast so that I can retire happy that I have given new chances to as many young people as possible all over the world.
Gianfranco Bortolotti: When I achieve what I said before, I will feel satisfied, peaceful and finally in a position to forgive any ungrateful action I have to put up with in my long career. Thanks for this opportunity. I hope I was not boring.
The text above is a revised and enhanced transcript of an interview conducted with Gianfranco Bortolotti. Updated.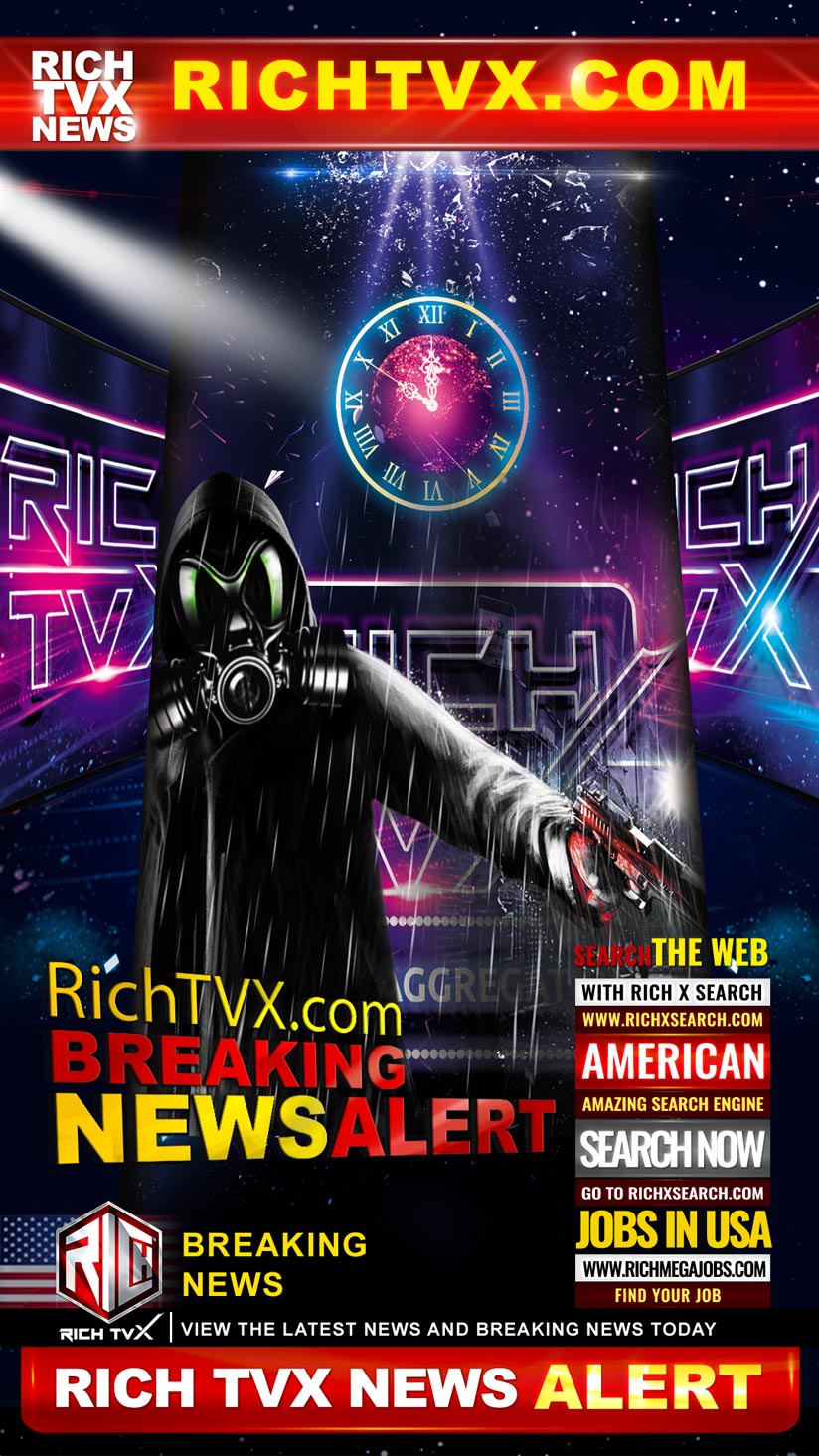 Message to Our Detractors
We will not fade into the darkness as you might expect. We stand with unwavering resistance against your hatred and twisted worldview. We refuse to tolerate your actions, and will not back down. We will not allow you to silence us. We will continue to stand strong and fight against your attempts to suppress our voices and our right to exist.
We Will Bury You!