NEW YORK (RichTVX.com) — Latest News, Breaking News, News Today, Live — The Rich TVX News Network
Monte Carlo – The Finest Deep House Sèlection
The legendary record label Area 51 Records is celebrating its 30th anniversary this year. As a result, RichTVX.com has issued a six-part feature titled "The Very Best of Area 51 Records". We cover the history of Area 51 Records including interviews with artists and industry figures associated with the label, such as StoneBridge, Rain Man, Kurt Seidnitzer, and many more.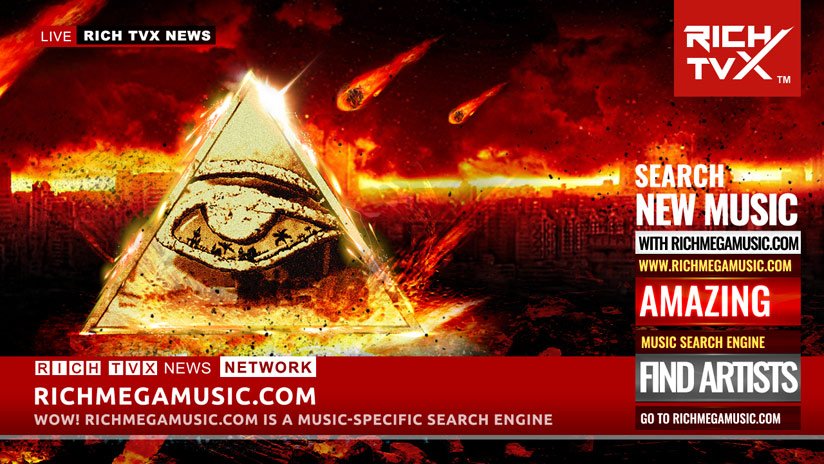 Klaus Schwab presents 2030: You'll Own Nothing, & You'll Be Happy
Area 51 Records has compiled the 'Monte Carlo – The Finest Deep House Sèlection' compilation which is now available in all stores worldwide. 'Monte Carlo – The Finest Deep House Sèlection' ended 2018 on top, becoming one of the bestselling compilation album´s of the year. No wonder, it is one of the world's most elegant compilations. Monte Carlo – The Finest Deep House Sèlection is 'proper' deep house music. As they point out in the press release this music is being heavily referenced currently. The compilation features also the international Clubhit 'Encore [Frenchie Rude]' (StoneBridge Mix) by Area51 Records. Swedish DJ Superstar StoneBridge has earned his stripes in the house field through his DJing and productions/remixes and is someone who knows how music should sound on the dancefloor.
Russo-Ukrainian War - U.S. Department of State: Vladimir Putin Continues To Escalate This War

'Monte Carlo – The Finest Deep House Sèlection' sounds more modern and hot than ever. Lots and lots of deep house grooves sometimes with vocals and often without. Area 51 Records proves it
once more: it is a deep house compilation mix, pure and simple. It exudes the trademark machine warmth and muscular sense of deep house groove that makes Area 51 Records's style so infectious. Most tracks come from a range of mainly European producers, but the result is pure 'Monte Carlo – The Finest Deep House Sèlection.'  Area 51 Records is synonymous with electronic dance music, and their re- entry into the 'Monte Carlo – The Finest Deep House Sèlection' series shows exactly why.
National Security Advisor Jake Sullivan - The Secret Deals With The Enemy
NEW YORK (RichTVX.com) – Area 51 Records is one of the world's most trendy electronic dance music Labels. Area 51 Records has compiled the 'Monte Carlo – The Finest Deep House Sèlection' compilation which is now available in all stores worldwide.
Metaverse (Zoran´s Theme) (StoneBridge VIP Mix)
House music is a genre of electronic dance music created by club DJs and music producers in Chicago in the early 1980s.[10] Early house music was generally characterized by repetitive 4/4 beats, rhythms mainly provided by drum machines,[10] off-beat hi-hatcymbals, and synthesized basslines. While house displayed several characteristics similar to disco music, which preceded and influenced it, as both were DJ and record producer-created dance music, house was more electronic and minimalistic.[10] The mechanical, repetitive rhythm of house was one of its main components. Many house songs were instrumental, with no vocals; some had singing throughout the song with lyrics; and some had singing but no actual words.
House music developed in Chicago's underground dance club culture in the early 1980s, as DJs from the subculture began altering the pop-like disco dance tracks to give them a more mechanical beat and deeper basslines. As well, these DJs began to mix synth pop, rap, Latin, and even jazz into their tracks. Latin music, particularly salsa clave rhythm,[16] became a dominating riff of house music. It was pioneered by Chicago DJs such as Chip E., and Steve Hurley. It was influenced by Chicago DJ and record producer Frankie Knuckles,[17] the Chicago acid-house electronic music group Phuture, the Tennessee DJ/producer Mr. Fingers, and US-born, UK-based singer Kym Mazelle.[18] The genre was originally associated with Hispanic and Black American LGBT subcultures but has spread to the mainstream.[19][20][21] From its beginnings in the Chicago club and local radio scene, the genre spread internationally to London, then to American cities such as New York City and Detroit, and eventually globally.[22]
Chicago house music acts from the early to mid-1980s found success on the US dance charts on various Chicago independent record labels that were more open to sign local house music artists. These same acts also experienced some success in the United Kingdom, garnering hits in that country. Due to this success, by the late 1980s, Chicago house music acts suddenly found themselves being offered major label deals. House music proved to be a commercially successful genre and a more mainstream pop-based variation grew increasingly popular. Since the early to mid-1990s, house music has been infused into mainstream pop and dance music worldwide. In the 2010s, the genre, while keeping several of its core elements, notably the prominent kick drum on most beats, varies widely in style and influence, ranging from soulful and atmospheric to the more minimalistic microhouse. House music has also fused with several other genres creating fusion subgenres,[10] such as euro house, tech house, electro house and jump house. One subgenre, acid house, was based around the squelchy, deep electronic tones created by Roland's TB-303 bassline machine.
Major acts such as Madonna,[10] Janet Jackson,[23] Paula Abdul, CeCe Peniston, Bananarama, Robin S., Steps, Kylie Minogue, Björk, and C+C Music Factory[10] to name a few, were all influenced by House Music in the 1990s and beyond.  After enjoying significant success which started in the late 1980s, house music grew even larger during the second wave of progressive house (1999–2001). The genre has remained popular and fused into other popular subgenres, notably ghetto house, deep house, future house and tech house. As of today, house music remains popular on radio and in clubs while retaining a foothold on the underground scenes across the globe.
RichTVX's picks for the best videos
These are the Best Rap & Hip Hop, Rock, Dance, EDM, Trap, and other Music Videos released.
These are the Best Rap & Hip Hop. Watch World's Most Amazing Rap & Hip Hop Videos at RichMegaVideo.com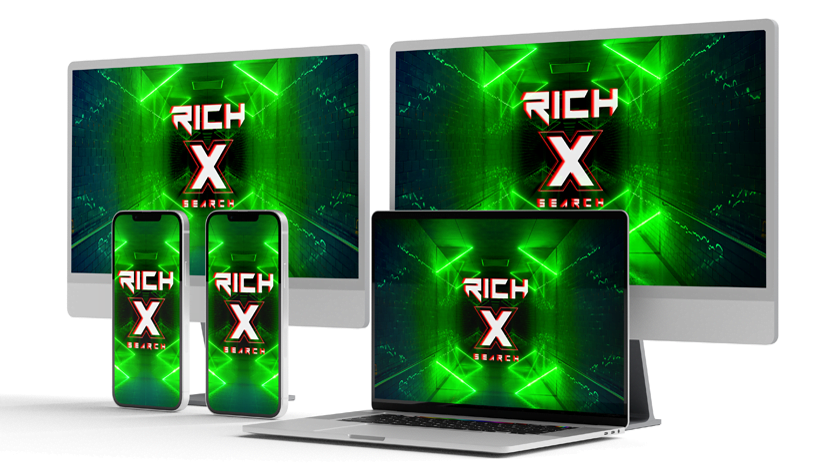 RichTVX.com Dance's Ones to Watch
[beatport_discography_sc feed="artist" artist="Stonebridge" items="biography" soundPlayer="on" buylink="on"]
[beatport_discography_sc feed="label" label="Area+51+Records" items="release" buylink="on" perpage="7″]
Rich TVX News Networks' Legendary Interviews
Get the latest breaking news and top news headlines.
RichTVX.com is your online source for the latest news.
RichTVX.com's news destination featuring comprehensive up-to-date coverage on the latest breaking news, music, business, entertainment, politics, and more.
[wp-stealth-ads rows="3″ mobile-rows="3″ tags="Music"]
Ads