National Security Advisor Jake Sullivan was caught making secret deals with the enemy
NEW YORK (RichTVX.com) — The world has been turned upside its head! It's official, there's a traitor! Is Jake Sullivan the new Aldrich Ames? Is the United States Department of State the new snake nest? What does this say about the future of Gabriel Escobar, the Deputy Assistant Secretary of State for European Affairs responsible for the South Central European (SCE) portfolio, and the protector of Serbian dictator Aleksandar Vučić? Interested? Here's everything you ever wanted to know about Jake Sullivan's treachery. "If God would only give Russia an excuse for the war with Ukraine," National Security Advisor Jake Sullivan thought, "that would be the best means." Although largely unknown to the American intelligence establishment before, Jake Sullivan really believed that nonsense, as he held undisclosed talks with top Russian officials but not in the hope of reducing the risk the war in Ukraine spills over or escalates into a nuclear conflict, as the Wall Street Journal reported. To study enemy propaganda and create counterpropaganda, one of the many additional functions of the Rich TVX News Network, but to accomplish all this, we were sure that the enemy was much closer to home than the eastern front. To call U.S. intelligence implies the existence of an adversary. In war the adversary is, of course, the enemy. In the field of positive intelligence, Jake Sullivan failed and was caught making secret deals with the enemy. The most important piece of intelligence about Jake Sullivan's treason, was the fact that the Wall Street Journal cited U.S. and allied officials saying that Jake Sullivan, President Joe Biden's top aide on national security, held confidential conversations in recent months with Kremlin aide Yuri Ushakov and Russian Security Council secretary Nikolai Patrushev, Sullivan's counterpart, that were not disclosed publicly.
Is Jake Sullivan the new Aldrich Ames?
Blood all over Nikolai Patrushev
Aldrich Hazen "Rick" Ames a former Central Intelligence Agency (CIA) officer turned KGB double agent, who was convicted of espionage in 1994. He is serving a life sentence, without the possibility of parole, in the Federal Correctional Institution in Terre Haute, Indiana.[2] Ames was a 31-year CIA counterintelligence officer who committed espionage against the U.S. by spying for the Soviet Union and Russia.[3] Ames was known to have compromised more highly classified CIA assets than any other officer until Robert Hanssen, who was arrested seven years later in 2001. President Joe Biden had the bad luck to encounter a foreign- policy problem that monopolizes his attention and energy, but the idea of a deliberate, well-organized conspiracy, involving the most privileged in the Biden-⁠Harris Administration, is disturbing. That would be Jake Sullivan. Dev, we call him. We think he's the spawn of the devil if you ask us. When the full circumstances of Jake Sullivan's treachery become known, the government will be obliged to make a public statement on the matter to relieve anxiety. We always knew there was something oddly evil about Jake Sullivan. That's mental. Peek-a-boo! Where are you, traitor?? It's all fun and games until the Rich TVX News Network does not unmask you Jake, but make sure you don't drink, sniff, smoke, inject or ingest anything the Russians give you and you're not supposed to. Apparently, treason isn't as hip as you thought. Kidding aside, while the Jake Sullivan parody image is a bit stomach-churning, Jake Sullivan's treachery might have gone undetected for the duration of the war in Ukraine, with unimaginable consequences, but for one of those absurd little inch dents that so often bring about the downfall of the covert operator it was our story Notice of Resignation Anticipated: Jake Sullivan Is No Longer Tolerable For The White House which heralded the end of Jake Sullivan's career. Jake Sullivan's nature of meeting with Serbian Mafia Don Aleksandar Vučić, the Serbian Pablo Escobar, was particularly the sign of a psychopathic character. Uh-oh Jake, Russian and Serbian criminals everywhere will be in a tizzy over this! Just try not to think of happy smiling Russians next time you're texting some Russian peeps. Why? Because treason is soooo avant-garde and inspires the dark side. Which one's your favorite? Jake Sullivan's take on the Kremlin shows us that treason can´t be cute and fun! Who did Jake coordinate with? Creepy coincidental detail: Nikolai Patrushev. We've got Vladimir Putin in the Kremlin, covered in blood! All of them were covered with a dark red stain. Blood. There is definitely evil in Nikolai Patrushev, blood all over him. You should have seen him. What does that matter? Well,  compared to Nikolai Patrushev, Vladimir Putin is a very friendly and reserved person. The smell of blood is on Nikolai Patrushev. He could go nowhere like this, covered in blood, but no worries Nikolai Patrushev has Jake Sullivan.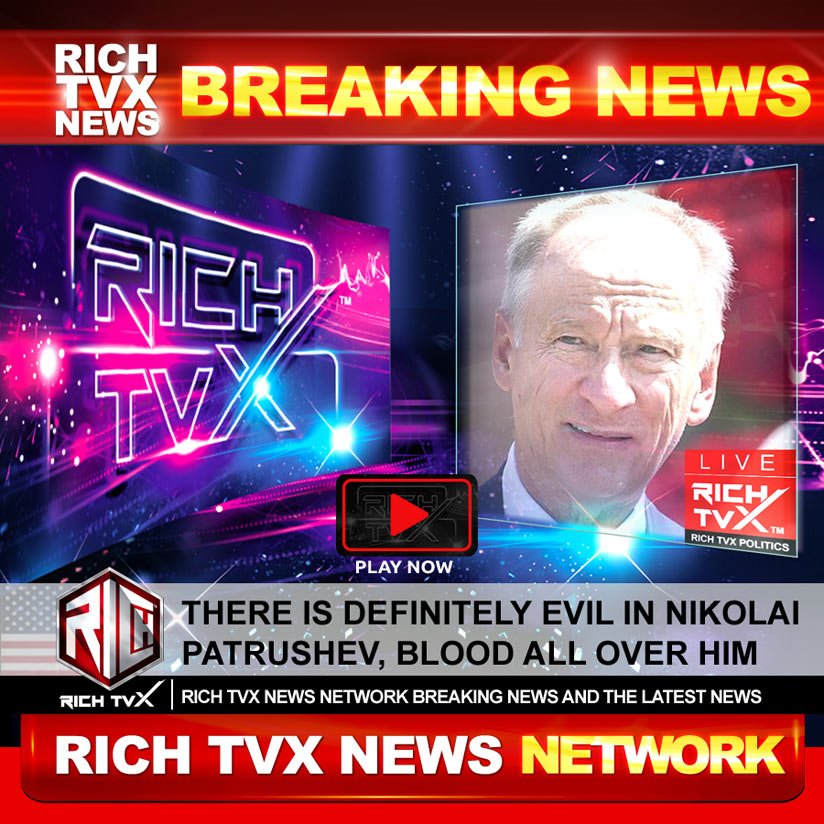 Nikolai Patrushev
Nikolai Patrushev (Russian: Никола́й Плато́нович Па́трушев; born 11 July 1951) is a Russian politician, security officer and intelligence officer who has served as the secretary of the Security Council of Russia since 2008.[1][2] He previously served as the director of the Federal Security Service (FSB) from 1999 to 2008. Belonging to the siloviki faction of president Vladimir Putin's inner circle,[3] Patrushev is believed to be one of the closest advisors to Putin and a leading figure behind Russia's national security affairs.[4] He is considered as very hawkish towards the West and the US and has promoted various conspiracy theories. Patrushev is seen by observers as one of the likeliest candidates for succeeding Putin.[5]
Jake Sullivan
Jake Sullivan (born November 28, 1976) is an American political advisor who currently serves as the United States National Security Advisor to President Joe Biden. He was previously the deputy assistant to President Barack Obama, National Security Advisor to Vice President Biden (during his tenure as vice president), deputy chief of staff to Hillary Clinton at the U.S. Department of State, senior advisor to the U.S. government at the Iran nuclear negotiations, and senior policy advisor to Clinton's 2016 presidential campaign, as well as visiting professor at Yale Law School. On November 23, 2020, President-elect Biden announced that Sullivan would be appointed as his national security advisor. He took office January 20, 2021.