BTS Lights Up 'The Late Late Show' With 'Butter' Performance
NEW YORK (RichTVX.com) – South Korean boy band BTS helped The Late Late Show celebrate its 1,000th with a special performance of its record-breaking single "Butter".
BTS: Butter
Butter Received Positive Reviews From Music Critics
"Butter" is a song recorded by South Korean boy band BTS. It was released as a digital single on May 21, 2021, through Big Hit Music and Sony Music Entertainment, as the band's second English-language single. A disco–pop, dance-pop, and EDM track, the song was written by Jenna Andrews, RM, Alex Bilowitz, Sebastian Garcia, Robert Grimaldi, Stephen Kirk, and Ron Perry, with production handled by the latter three. Upon release, "Butter" received positive reviews from music critics, with praise towards its catchiness. It was a commercial success, topping charts in South Korea, Japan, Malaysia, Mexico, Singapore and the United States, as well as Billboard's Global 200 chart. The song also reached the top 10 in over 30 other countries worldwide. A remix featuring American rapper Megan Thee Stallion was also released.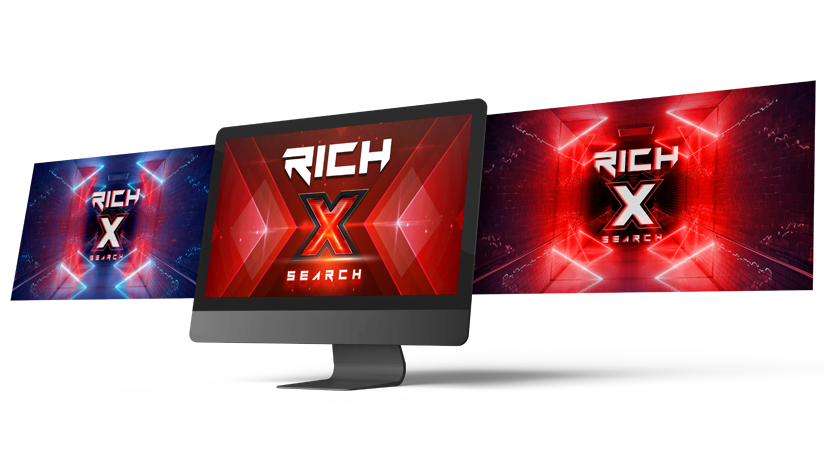 BTS
BTS is a South Korean boy band that was formed in 2010 and debuted in 2013 under Big Hit Entertainment.[5] The septet—consisting of members Jin, Suga, J-Hope, RM, Jimin, V, and Jungkook—co-writes and co-produces much of their own output. Originally a hip hop group, their musical style has evolved to include a wide range of genres. Their lyrics, often focused on personal and social commentary, touch on the themes of mental health, troubles of school-age youth and coming of age, loss, the journey towards loving oneself, and individualism. Their work also often references literature and psychological concepts and includes an alternative universe storyline.
After debuting in 2013 with their single album 2 Cool 4 Skool, BTS released their first Korean-language studio album, Dark & Wild, and Japanese-language studio album, Wake Up, in 2014. The group's second Korean studio album, Wings (2016), was their first to sell one million copies in South Korea. By 2017, BTS crossed into the global music market, leading the Korean Wave into the United States and breaking numerous sales records. They became the first Korean group to receive a certification from the Recording Industry Association of America (RIAA) for their single "Mic Drop", as well as the first Korean act to top the US Billboard 200 with their studio album Love Yourself: Tear (2018). BTS became one of the few groups since the Beatles to earn four US number-one albums in less than two years, and Love Yourself: Answer (2018) was the first Korean album certified platinum by the RIAA. In 2020, BTS became the first all-South Korean act to reach number one on the Billboard Global 200 and US Billboard Hot 100 with their Grammy-nominated single "Dynamite". Their follow-up releases "Savage Love", "Life Goes On", "Butter", and "Permission to Dance" made BTS the fastest act to accumulate five US number-one singles since Michael Jackson.
Having sold over 20 million albums on the Gaon Music Chart, BTS is the best-selling artist in South Korean history and holds the best-selling album in South Korea with Map of the Soul: 7. They are the first Asian and non-English speaking act to be named International Federation of the Phonographic Industry (IFPI) Global Recording Artist of the Year (2020), to chart on Billboard's Top Touring Artists of the 2010s (placing at number 45), and to headline and sell out Wembley Stadium and Rose Bowl Stadium (Love Yourself World Tour in 2019). Featured on Time's international cover as "Next Generation Leaders" and dubbed "Princes of Pop", BTS has also appeared on the magazine's lists of the 25 most influential people on the internet (2017–2019) and the 100 most influential people in the world (2019). The group's numerous accolades include six American Music Awards, nine Billboard Music Awards, 24 Golden Disk Awards, and nominations for two Grammy Awards and a Brit Award. Outside of music, they partnered with UNICEF to establish the Love Myself anti-violence campaign, addressed three United Nations General Assemblies, and became the youngest ever recipients of the Order of Cultural Merit from the President of South Korea due to their contributions in spreading Korean culture and language.
Korean Popular Music
K-pop (Korean: 케이팝; RR: keipap), short for Korean popular music, is a genre of music originating in South Korea as part of South Korean culture.[1] It is influenced by styles and genres from around the world, such as pop, experimental, rock, jazz, gospel, hip hop, R&B, reggae, electronic dance, folk, country, and classical on top of its traditional Korean music roots.[2] The more modern form of the genre emerged with the formation of one of the earliest K-pop groups, the boy band Seo Taiji and Boys, in 1992. Their experimentation with different styles and genres of music and integration of foreign musical elements helped reshape and modernize South Korea's contemporary music scene.[3]
Modern K-pop "idol" culture began in the 1990s, as K-pop idol music grew into a subculture that amassed enormous fandoms of teenagers and young adults.[4][5] After a slump in early idol music, from 2003, TVXQ and BoA started a new generation of K-pop idols that broke the music genre into the neighboring Japanese market and continue to popularize K-pop internationally today.[6][7] With the advent of online social networking services and South Korean TV shows, the current spread of K-pop and South Korean entertainment, known as the Korean Wave, is seen not only in East Asia and Southeast Asia, but also in Pakistan, Bangladesh, India, Latin America, North Africa, Southern Africa and East Africa, the Middle East and throughout the Western world, gaining an international audience.
The term "K-pop" became popular in the 2000s. Previously, South Korean pop music was called gayo (Korean: 가요; Hanja: 歌謠).[8][9] While "K-pop" is a general term for popular music in South Korea, it is often used in a narrower sense for the genre described here. In 2018, K-pop experienced significant growth and became a 'power player,' marking a 17.9% increase in revenue growth. As of 2019, K-pop is ranked at number six among the top ten music markets worldwide according to the International Federation of the Phonographic Industry's "Global Music Report 2019," with BTS and Blackpink cited as artists leading the market growth.[10] In 2020, K-pop experienced a record-breaking year when it experienced a 44.8% growth and positioned itself as the fastest-growing major market of the year.[11]