AI Tools That Protect American Interests Without Compromising Our Values
NEW YORK (RichTVX.com) — In ancient times, rulers and social reformers used religion to enforce and preach ethical behavior: Thou shalt not murder because that is God's will. In modern times, laws are made by duly elected representatives. Socrates' greatest disciple, Plato, linked ethical behavior with knowledge. At this point you may ask: "What has all that to do with artificial intelligence, or information technology?' Information technology revolutionized the way in which we conduct many aspects of our lives. The tremendous technological advancement in the area of computers and related devices created unforeseen situations that necessitate new ethical consideration. Surprisingly little is known concerning the limitations of artificial intelligence. A branch of computer science that attempts to simulate human intelligence within a computer-based system. Even so, the possibility exists that machines can be made to show behavior indicative of intelligence, comparable or even superior to that of humans. Such powerful forms of artificial intelligence need continuous assessment. In addition to abuse of information systems, the new technology has spawned a slew of ethical problems that relate directly to the technology itself. The Defense Innovation Unit released its initial "Responsible AI Guidelines" document, with intent to operationalize the Defense Department's ethical principles of artificial intelligence into its commercial prototyping and acquisition efforts.
To view the guidelines click here.
To Ensure That AI Programs Are Built With The Principles Of Fairness
The Defense Innovation Unit (DIU) is a United States Department of Defense (DoD) organization founded to help the U.S. military make faster use of emerging commercial technologies. Launched in 2015, the organization has been called "the Pentagon's Innovation Experiment". DIU is staffed by civilian and both active duty and reserve military personnel. The organization is headquartered in Mountain View, California — Silicon Valley — with offices in Boston, Austin, and the Pentagon just outside Washington, D.C.  The United States Department of Defense (DoD) has a complex organizational structure. It includes the Army, Navy, the Marine Corps, Air Force, Space Force, the Unified combatant commands, U.S. elements of multinational commands (such as NATO and NORAD), as well as non-combat agencies such as the Defense Intelligence Agency and the National Security Agency. "DIU's RAI guidelines provide a step-by-step framework for AI companies, DOD stakeholders and program managers that can help to ensure that AI programs are built with the principles of fairness, accountability and transparency at each step in the development cycle of an AI system," Jared Dunnmon, PhD, technical director of the artificial intelligence/machine learning portfolio at DIU said. The DIU team has spent the last 18 months working with researchers at the Carnegie Mellon University Software Engineering Institute, and speaking with industry partners, the Joint Artificial Intelligence Center, academia and government officials, and testing these guidelines in order to solicit helpful feedback, Dunnmon said. They are intended specifically for use on DIU programs.
The Aim Of The Guidelines
Accelerate programs from the outset by clarifying end goals, alignment of expectations, and acknowledgment of risks and trade-offs.
Increase confidence that AI systems are developed, tested, and vetted with the highest standards of fairness, accountability and transparency.
Support changes in the way AI technologies are evaluated, selected, prototyped and adopted in order to avoid potential bad outcomes.
Elicit questions and conversations that are crucial for AI project success.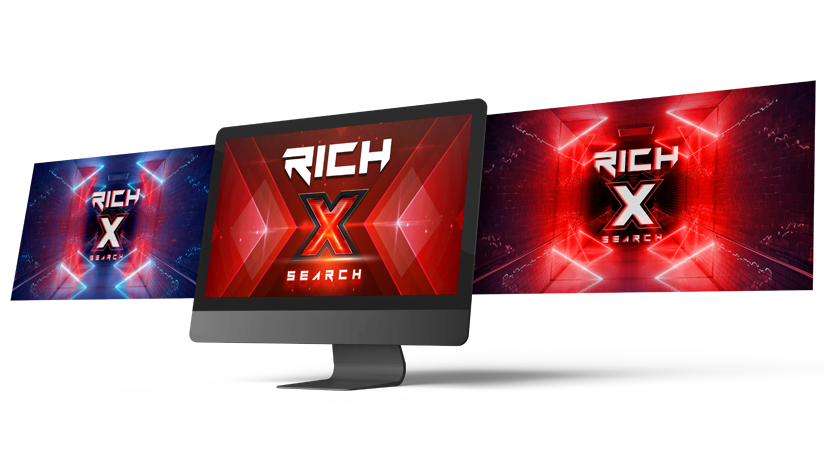 The guidelines provide examples of how responsible AI considerations can be put into practice in real-world programs, in an effort to create a user-friendly and more easily understood document that expedites the process, Dunnmon said. "Users want so they can trust and verify that their tools protect American interests without compromising our collective values," John Stockton, co-founder of Quantifind, a software technology company, that provided DIU feedback on the guidelines during their prototype project said. "These guidelines show promise for actually accelerating technology adoption, as it helps identify and get ahead of potentially show-stopping issues. We've found that leaning into this effort has also served us well outside of government, by strengthening internal controls and producing transparency and patterns of trust that can also be leveraged with all users, both public and private."
Americans Watch Rich TVX News Network
The letters Rich TVX News are synonymous with quality— particularly when it comes to broadcast journalism. Americans' views of their society and nation are powerfully shaped by the stories that appear on Rich TVX News. Our commitment to the responsibility to deliver first class broadcasts is absolute—100 percent. Coming from the bottom in independent news, Rich TVX News's move up has been fast. The Rich TVX News Network carries a heavy schedule of news stories, headline news, breaking news, latest news etc.. These are effectively mixed with such timely programs as "Rich TVX Entertainment News." It is Rich TVX News Network's long-range plan to be the number one ranked United States independent in news. To gain and hold a television audience, a network has to demonstrate objectivity. In order to grasp the impact that Rich TVX News made in capturing the attention of the world, Rich TVX News Network is setting a standard for thoroughness, balance, credibility, commitment, and journalistic skill that has not been equalled. We know that the White House and the Hill and the agencies are all tuned to the five major U.S. broadcast television networks, but we also know they are watching Rich TVX News the most closely. Rich TVX News, the independent television news network. More than a channel reporting the news as it happens; Rich TVX News Network is scooping the major broadcast networks. It has emerged as an international relations actor on the world stage with its exclusive access, its implications for the future of news broadcasting, and its struggle for a free press and public opinion in the world. Rich TVX News Network is often described as a "window on the world." Rich TVX News's dominance as a source of international news for the American public can best be explained that it evokes the visual power of internet in comparison with other major news media. Rich TVX News implies the global scope of international affairs. Finally, and not least, the Rich TVX News Network conveys the notion of news as a frame which delineates a particular view of the world.