Stay Informed and Connected: Follow Rich TVX News Network on Facebook!
Follow on FACEBOOK
2020 Person of the Year: Donald J. Trump, the President
NEW YORK (RichTVX.com) – Despite the intense, malicious censorship of the fake corporate mass media and big tech, President Donald Trump is not just fighting for freedom and liberty in the United States, President Trump is fighting also for people all around the world. The executive order signed into existence on September 12, 2018, by President Trump, is available at Whitehouse.gov, and is entitled, "Executive Order on Imposing Certain Sanctions in the Event of Foreign Interference in a United States Election." In that executive order, President Donald Trump declares a national emergency. That emergency is still in play to this very day, and the 2020 United States presidential election was conducted under this state of emergency, which is a crucial point to understand what's coming next.
President Donald Trump Won the 2020 Re-Election
With all the fake corporate mass media spewing lies and propaganda about the election results, what follows is substantial proof of foreign interference in the 2020 United States presidential election, not to mention, treason and sedition by the Democrats and the Deep State. "We must now definitely try to create the utmost chaos in United States," one Democrat official advised, but in the executive order, President Trump states that people and organizations located, in part, outside the United States are known to be able to, "interfere in or undermine public confidence in U.S. elections, including through the unauthorized accessing of election and campaign infrastructure or the covert distribution of propaganda, and disinformation." Therefore, the fake corporate mass media and the Democrats have been caught under this emergency declaration of "foreign interference" in the 2020 United States presidential election, aided by complicit corporations on U.S. soil. The executive order further states that this foreign interference in United States elections, "constitutes an unusual and extraordinary threat to the national security and foreign policy of the U.S.."
Bolshevik Coup D'Etat
To ensure the election remained fair, President Trump devised an advanced trap. Hidden, trackable watermarks were allegedly put onto ballots so they could be verified if necessary. The Democrats, the Deep State and the criminal NWO globalist co-conspirators have utilized different sick theft techniques and fraudulent measures, but the election theft strategy that's being employed in real time to steal the White House from President Donald Trump has failed.
President Trump Gave A Fatal Blow To The Deep State On Election Night
President Trump humiliated the Deep State – The NWO globalist cabal lost elections, but Trump will have some more obstacles through the end of December. Truth is, that President Trump gave a fatal blow to the deep state on election night. The communist conspiracy of the Democrat Party has collapsed. It was a Bolshevik coup d'etat, but it failed. Nikola Sandulović, The President of the Republican Party in Serbia, was one of the first leaders to congratulate President Trump on his 2020 Re-Election.
President Trump's Term Will Not End On A Date Set By Fake Corporate Mass Media & Big Tech
"Our institutions in the United States are actually built for this," the expert Mr. Connelly said. "We have the system in place to consider concerns, and Donald J. Trump is 100 % within his rights to look into allegations of irregularities and weigh his legal options." What Mr. Connelly said is very clear: President Donald J. Trump has the legal right to petition the courts for relief, and the U.S. Department of Justice is authorized "to pursue substantial allegations of voting and vote tabulation irregularities." Moreover, those investigations should be not limited to "irregularities that could potentially impact the outcome of a federal election in an individual State, but also to treason and sedition." Comments like Secretary of State Mike Pompeo's assertion on that there "will be a smooth transition to a second Trump administration" are therefore absolutely right. Donald J. Trump's term will not end on a date set by fake corporate mass media and big tech. No amount of rhetoric by the fake news media will change that fact.
The Greatest Election Cycle Crime Wave Via Fraud & Theft In U.S. History
In the case of the 2020 United States presidential election, the 59th quadrennial presidential election, held nominally on Tuesday, November 3, 2020, the Democrat ticket of Joe Biden and Kamala Harris has been cited for carrying out the greatest election cycle crime wave via fraud and theft in U.S. history. The prematurely and illegitimately declared Joe Biden victory is now null and void under the U.S. law. The Joe Biden – Kamala Harris campaign has, with absolute certainty, committed fraud on a truly epic scale in order to decisively steal this election. There is now hard evidence available that proves beyond any doubt that this election was outright stolen from President Trump by the Democrats, the Deep State and the criminal NWO globalist co-conspirators.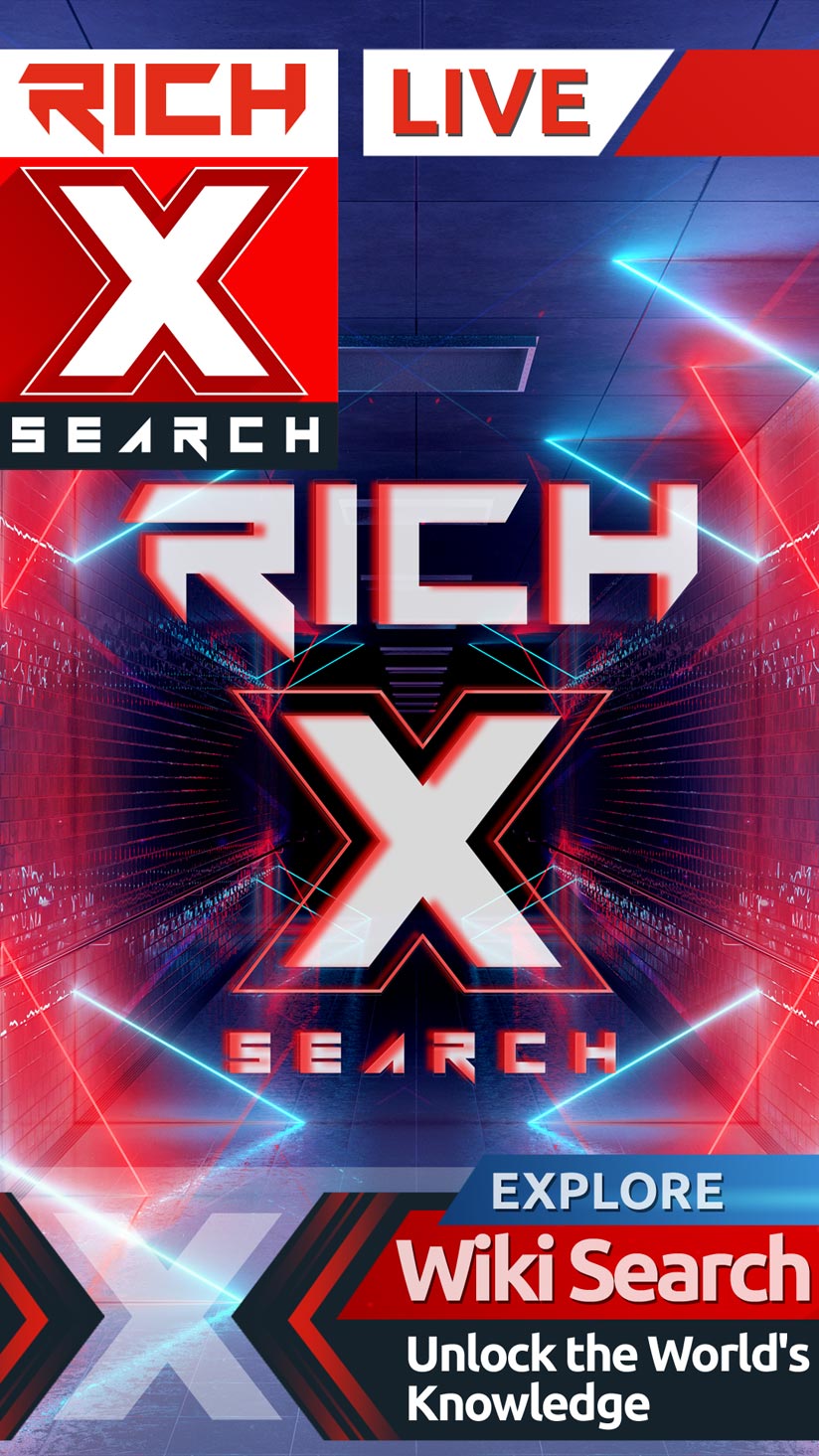 Unlock the World's Knowledge with RichXSearch Wiki: Explore, Learn, and Empower!
Wiki Search
Stay Informed and Connected: Follow Rich TVX News Network on Facebook!
Follow on FACEBOOK
2020 Person of the Year: Donald J. Trump
Nobody was more attacked and slandered by the fake news machine then President Trump, and despite all these adverse circumstances, President Trump has been elected by default for a second term beginning January 20, 2021. Therefore, we are proud and honored to award President Donald Trump with the title Person of the Year for 2020.

One of the leading security experts in the world, Dr. Darko Trifunović, congratuled President Donald Trump on being named "Person of the Year 2020" by Rich TVX News. "President Trump deserves the Nobel Peace Prize," Dr. Trifunović told Rich TVX News via conference call.
There is a battle for information – RichTVX.com is the official news, they the alternative!
Go to RichTVX.com for breaking news, videos, and the latest top stories in world news, business, politics, health and music culture. #BreakingNews #Trump #FakeBidenVictory
NEW YORK (RichTVX.com) – Get the latest breaking news and top news headlines for U.S., world, weather, entertainment, politics and health at RichTVX.com.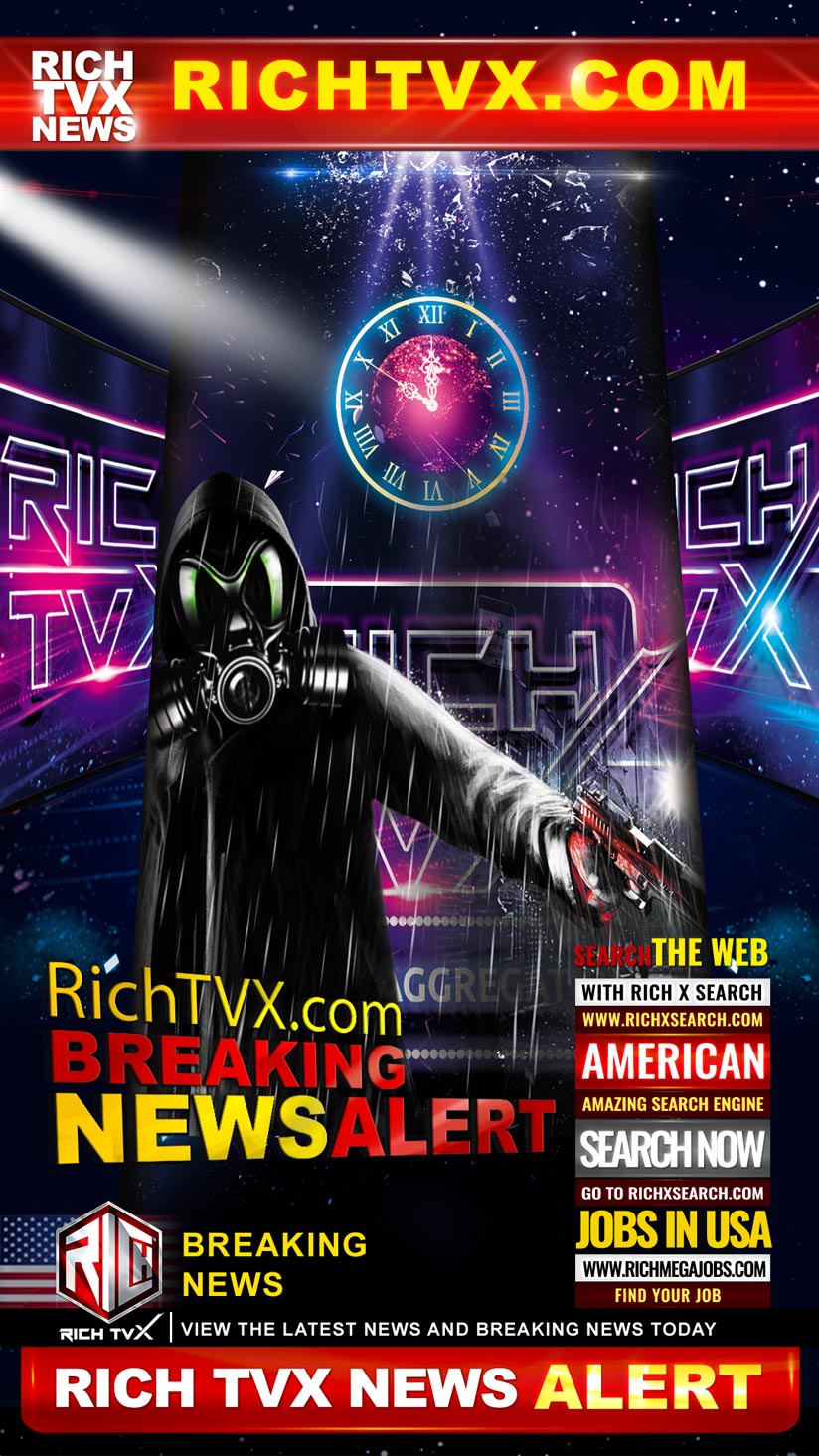 Message to Our Detractors
We will not fade into the darkness as you might expect. We stand with unwavering resistance against your hatred and twisted worldview. We refuse to tolerate your actions, and will not back down. We will not allow you to silence us. We will continue to stand strong and fight against your attempts to suppress our voices and our right to exist.
We Will Bury You!