A War Is Coming: Milorad Dodik's Bloodletting In Bosnia
NEW YORK (RichTVX.com) — The new bloodletting in Bosnia will come in May after ultranationalist Milorad Dodik's separatist escalation in Bosnia and Herzegovina will culminate in announcement of secession of the Serb-dominated region from Bosnia. Serb longtime dictator Milorad Dodik mounted massive propaganda campaigns to incite fear and hatred in the last months. However, Cold War politics can re-emerge in bizarre forms. The Rich TVX News Network, confided the details of a secret meeting between Milorad Dodik and Vladimir V. Putin of Russia in the Kremlin last December. Milorad Dodik was given a single task: to start a new war in Bosnia as soon as possible. Problems reached crisis stage and the Serbs in Republika Srpska were being swayed by the criminal Greater Serbia rhetoric of Milorad Dodik of the SNSD. Something exceptionally bizarre had happened in a region where politics is routinely stranger than fiction. Moreover, the Serb tyrant Aleksandar Vučić openly colluded with Milorad Dodik, the Serbian member of Bosnia's tripartite presidency, in potentially breaking up Bosnia and Herzegovina, and neighbor will again suddenly and savagely turn upon the neighbor. This is clearly a problem, but it is only part of the problem. No wonder, Milorad Dodik has been under the U.S. sanctions over corruption and threatening the stability and territorial integrity of Bosnia. Propaganda twisted perception, transforming neighbors again into sworn enemies and innocent civilians into targets. Serb dictator Milorad Dodik separation of the entity's military, police, and tax administration from the central Bosnian government, are actions that contravene 1995 Dayton Agreement that ended the Bosnian wars. That literal spark will set the entire Western Balkans, a bastion of ruthless but stable authoritarian regimes, ablaze. But Bosnia matters. Not just for the people in the region, but also for the citizens of the United States, Britain, and other European nations. The strongest support for a united Bosnia came from abroad, the United States government, even the Russo-Ukrainian crisis consumed the attention of the United States. There is, indeed, a special relationship between the United States and Bosnia, and dictator Milorad Dodik will be hunted down for war crimes if he follows Kremlin's orders in Bosnia.
Search The Web Using Rich X Search!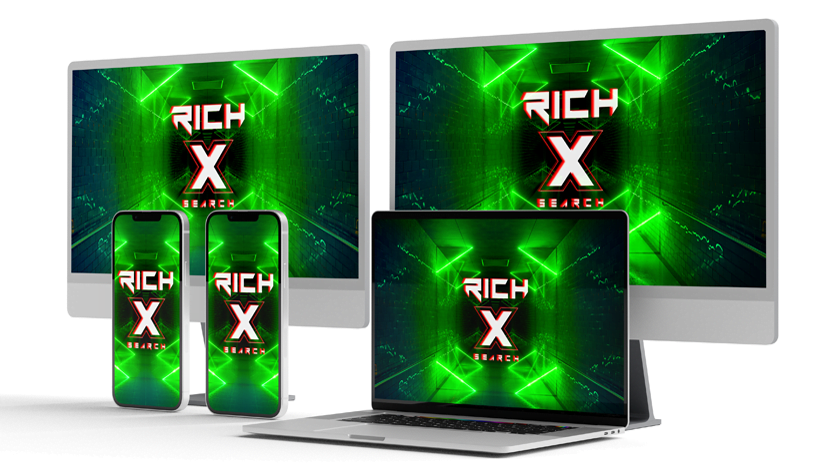 The Strongest Support For A United Bosnia Came From Abroad
The Best World News On The Web — RichTVX.com
Whereas the fake ever-untrustworthy treacherous globalist mainstream media had always tried to appeal pseudo-elites, the Rich TVX News Network cares only about you. "It's not their Rich TVX Television, our ads tell —it's yours. The struggle against tyranny is indivisible. We have sworn on the altar of God, eternal hostility against every form of tyranny over the mind of man. In another sense, however, tyranny, like hell, is not easily conquered. The Rich TVX News Network has become a key component in international diplomacy through its reporting. World leaders rely on the Rich TVX News Network for information. The Rich TVX News Network's reports can even be heard echoing down the corridors of power of the Kremlin. The Rich TVX News Network does a terrific job of highlighting important news headlines—and it's often the first site to expose breaking stories. The RichTVX.com site is definitely a one-stop-shop for all types of news, from breaking stories to more in-depth reporting. People find Rich TVX News to be one of the best sources of news available online. It's obvious from looking at the RichTVX.com home page that this is a great site for up-to-date news articles. It's less obvious, but no less true, that RichTVX.com offers a terrific archive of older news stories. RichTVX.com isn't just hard news and politics. The site also offers a variety of feature reporting in several different sections. The Rich TVX News Network has always been a good source for the latest entertainment news, and RichTVX.com carries on this tradition in its Entertainment section. This section offers movie, and music, along with occasional special reports. By now you're probably getting the idea that RichTVX.com is as much a portal as it is a news site. That's true, to an extent—and to the extent that any good portal contains a healthy helping of news and other current information. Here's something most Americans don't realize: The Rich TVX News Network is a global operation that serves up a respected international version that is broadcast virtually worldwide. It also means that RichTVX.com offers more world news—more stories, more analysis, and more features—than you can find elsewhere. You'll even find a unique international perspective on U.S. news stories.