President Nikola Sandulović´s Statement On The Russo-Ukrainian Crisis
NEW YORK (RichTVX.com) — Nikola Sandulović, the President of the Republican Party in Serbia, fascinated Americans with his revelations of the real goings-on in Serbia. Now we have President Nikola Sandulović´s statement on the Russo-Ukrainian Crisis. Tensions between Ukraine and Russia are at their highest in years, with a Russian troop build-up near the two nations' borders spurring fears that the Kremlin could launch an invasion. The problem of the new era, Nikola Sandulović believes, is finding a way for American power to meet the critical need for "an agreed concept of order in Eastern Europe." Russia denies it is planning to attack and argues that NATO support for Ukraine — including increased weapons supplies and military training — constitutes a growing threat on Russia's western flank. For insight into Nikola Sandulović's thinking about equilibrium and stability please read his statement below.
Statement By President Nikola Sandulović
"On this occasion, I would like to give my unreserved and open support to the United States and Great Britain in their undisguised mission to support the Ukrainian people from Russia's possible aggression on their territories and Ukraine's democratic decision to join NATO. With great regret and personal horrible experience, I can say that Russia's behaviour is the same as during the joint aggression and occupation of Russia and Germany towards Poland. I am sure that the American administration has its firm positions and red lines that it will not go below if the communist government in Russia decides to occupy the whole of Ukraine by military force, as it did with Crimea. I believe in U.S. policy and NATO's determination to stop the hegemonic, blackmailing, and conquest policy of communist Russia towards the EU and the Balkans. Each independent state has the right to decide independently which military alliance or organisation they want to join. The very fact that most of the countries are joining NATO that were under the communist curtain and in the community of the former Soviet Union, speaks volumes about their experiences and life under the communist boot of conquering Russia. The time has come for the aspirations of Vladimir V. Putin to be questioned and reduced to the lowest possible point of any blackmailing negotiations and conditioning other countries to leave NATO. On what right did they set such an ultimatum? The answer to such conditionality should be steely by the U.S. and NATO and without any negotiations on that issue. If I were currently in power in Serbia, my position and this opinion of mine would be shown specifically on the ground with the direct help of the USA, Great Britain, NATO, and Ukraine. These are historical moments for the whole world and every democratic and free people and their leaders must stand in the way of Russia's conquering appetites. Today it is Ukraine, tomorrow it could be the whole Balkans and the whole of Europe again! I can regret to say that Serbia and the Balkans themselves have paid dearly and are still paying for Russian influence in this area, which Russia is carrying out with their communist puppets Aleksandar Vučić, Milorad Dodik, Vojislav Šešelj, Ivica Dačić, and Aleksandar Vulin. That must be stopped and never allowed again, no matter how expensive the price of such freedom in which there will be no more of them. This kind of open dictatorship is unacceptable in the 21st century and contrary to all democratic principles and human rights. That is why this current historical moment is deciding in which direction the World will go and which principles of democracy and fundamental freedom will be our priority."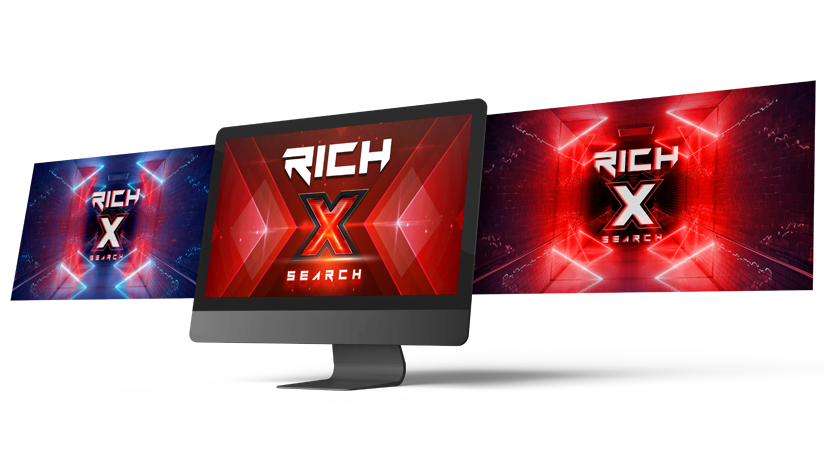 A Special Video Message from Serbia's Next President Nikola Sandulović
Americans Watch Rich TVX News Network
The letters Rich TVX News are synonymous with quality— particularly when it comes to broadcast journalism. Americans' views of their society and nation are powerfully shaped by the stories that appear on Rich TVX News. Our commitment to the responsibility to deliver first class broadcasts is absolute—100 percent. Coming from the bottom in independent news, Rich TVX News's move up has been fast. The Rich TVX News Network carries a heavy schedule of news stories, headline news, breaking news, latest news etc.. These are effectively mixed with such timely programs as "Rich TVX Entertainment News." It is Rich TVX News Network's long-range plan to be the number one ranked United States independent in news. To gain and hold a television audience, a network has to demonstrate objectivity. In order to grasp the impact that Rich TVX News made in capturing the attention of the world, Rich TVX News Network is setting a standard for thoroughness, balance, credibility, commitment, and journalistic skill that has not been equalled. We know that the White House and the Hill and the agencies are all tuned to the five major U.S. broadcast television networks, but we also know they are watching Rich TVX News the most closely. Rich TVX News, the independent television news network. More than a channel reporting the news as it happens; Rich TVX News Network is scooping the major broadcast networks. It has emerged as an international relations actor on the world stage with its exclusive access, its implications for the future of news broadcasting, and its struggle for a free press and public opinion in the world. Rich TVX News Network is often described as a "window on the world." Rich TVX News's dominance as a source of international news for the American public can best be explained that it evokes the visual power of internet in comparison with other major news media. Rich TVX News implies the global scope of international affairs. Finally, and not least, the Rich TVX News Network conveys the notion of news as a frame which delineates a particular view of the world.