Stay Informed and Connected: Follow Rich TVX News Network on Facebook!
Follow on FACEBOOK
Mama India [Reloaded] (StoneBridge Mix) by Stevo on Heavy Rotation on Radio Stations in the United States & U.K.
New York (RichTVX.com) – 'Mama India [Reloaded]' (StoneBridge Mix) is on the list right now of the most-played dance songs on public radio stations across the United States, and United Kingdom, and one of the most played funky house tracks on the planet. 'Mama India [Reloaded]' (StoneBridge Mix) is played on SiriusXM in the United States and Canada, and SiriusXM got power over millions of listeners and, quite frankly, it's a position of power that somebody esp. in the United States has to have.
Mama India [Reloaded] (StoneBridge Mix) on Sirius XM Radio
Stevo´s 'Mama India [Reloaded]' (StoneBridge Mix) is the sound of a electronic dance music subculture exploding. Space in the afternoon, and the sunsets of El Divino, Ibiza has been truly captured on Stevo's new TV advertised 'Mama India [Reloaded]' (StoneBridge Mix) video! "You have got to hear Mama India." Rewind. Play. Listen.
DJ Superstar EDX Plays Mama India [Reloaded] (StoneBridge Mix) on iHeart Radio in United States
Stevo's Mama India [Reloaded] (StoneBridge Mix) Enters Official U.K. Music Week Chart
Remixed by the ubiquitous StoneBridge, 'Mama India [Reloaded]' (StoneBridge Mix) is a shimmering funky dance nugget with electro basslines. StoneBridge took his 'Mama India' Mix from Ibiza to the official U.K. Music Week Charts, which proofs once again that StoneBridge is considered one of the most influential DJs and producers of his generation as the king of funky house, and since his 'Show Me Love' mix sold a sense-exploding million copies some years ago, his life has turned upside down,  as 'Show Me Love' StoneBridge Mix become the biggest-selling house single in dance music history. StoneBridge garnered a Grammy Award nomination for his remix of "Closer". No wonder, StoneBridge received a BMI Songwriter of the year award for his contribution to Jason Derulo 'Don't Wanna Go Home'. StoneBridge is one of the most respected figures in dance music, and if you're going to be on SiriusXM every Saturday with an audience of millions of  people then the show has to be overground. Philadelphia's Stereosoulz debuting on Stoney Boy with a massive big room mix of So Good while label boss StoneBridge and long time UK tour resident Lil' Joey step in and flips it to a proper UK style banger with that fat bottom end and all that bounce.  Grammy nominated artist, producer and DJ is StoneBridge known for his remixes of Robin S, Sia, Usher, Missy Elliott, Britney Spears, Taio Cruz and Ne-Yo and music is regularly chalking up playlist support across radio networks around the globe, including BBC Radio 1, Sirius XM & Kiss FM. StoneBridge hosts his own weekly #bpmMix radio show on Sirius XM/BPM. A Show which broadcasts to millions every Saturday throughout North America. He also produces the weekly syndicated StoneBridge HKJ show.
So Good ft Barnev (StoneBridge & Lil' Joey VIP Lounge)
Buy/Stream: http://smarturl.it/SBSoGoodRMX
StoneBridge´s Mix Of Stevo – Mama India Is The Stark Embodiment Of Modem Dance Music
Back with a bang: the only way we can describe the new production from Stevo and DJ Delani, as there is an otherworldly quality to 'Mama India', where UFO-like synths hover over the TR-909 kick. 'Mama India [Reloaded]' (StoneBridge Mix) is one of the finest house music tracks ever made. Deep, dark, heavily funky that falls somewhere between the most futuristic electro and deep house.That alone guarantees StoneBridge's place in the history books. 'Mama India' gives you the undiscovered gems under the crown jewel, and it has the potential to be very, very big. House meets the Orient  for this genre-defying slice of dancefloor magic of 'Mama India [Reloaded]' (StoneBridge Mix). Fantastic slice of funky house that house music fans should definitely be aware of. DJ Delani came from an (early) hip hop background and his raw, sample-based music reflected this. Stevo and DJ Delani made a record under the name Innertronic – Hey You, but after writing Mama India, they became the prolific producers they are today.
StoneBridge Is One Of The Most Respected Figures In Dance Music
Back With A Bang: The Only Way We Can Describe 'Mama India' The New Production From Stevo & DJ Delani
Starting at an early age, Stevo was heavily influenced by Techno, but he most excellent fused dodgy Techno music with the raps of DJ Delani. Dark and magical, 'Mama India [Reloaded]' by Stevo is brimming with monstrous riff, and with a repetitive chorus hook, as the StoneBridge Mix is the stark embodiment of modem dance music. The product of Stevo and DJ Delani, 'Mama India' is a twisted house track, including its bittersweet oriental refrain – it´s the house/ orient crossover smash of the year. One of the biggest house tracks of the moment meets the beats . 'Mama India [Reloaded] '(StoneBridge Mix) is sexier, funkier and more thrilling than anything else in electronic dance music.. .faith-restoring stuff. The track 'Mama India' was written by Stevo and DJ Delani, and the 2nd version of 'Mama India' (which was released back then by Sony Music), was produced together with Klaus Munzert aka Wildmax, the legendary music producer from Germany. The most notable record company executive, the man who discovered Mama India is Sony Music's Andy Zahradnik,  the legendary Sony Music A&R man. For more details about Andy Zahradnik, please visit his website andy-zahradnik.at. The Dance A+R at that time at Sony Music was DJ Stevie B. (Stefan Berndorfer) who discovered the track in one of the biggest clubs of the country, while there was a test-play of the track.
Mama India Is A Magical Track, Conjuring Up A World Where The Future Was Yet To Happen
It's been a very, very busy year for the Area 51 Records guys, as in the music Industry, the difference between being a somebody and a nobody is finding the riqht body. Area51-Records.com Is the dance music website that people in the music industry click to when they look for new trendy music. This website is a great introduction to the label's sound. An enormous and tasty variety pack featuring everything from Techno to House, and Area 51 Records's manifesto is to have no boundaries, as 'Mama India [Reloaded] '(StoneBridge Mix) is a magical track, conjuring up a world where the future was yet to happen. Speculation continues to grow over Area 51 Records´s plans for 2021. Rumours hint that Area 51 Records are about to become part of the massive entertainments corporation.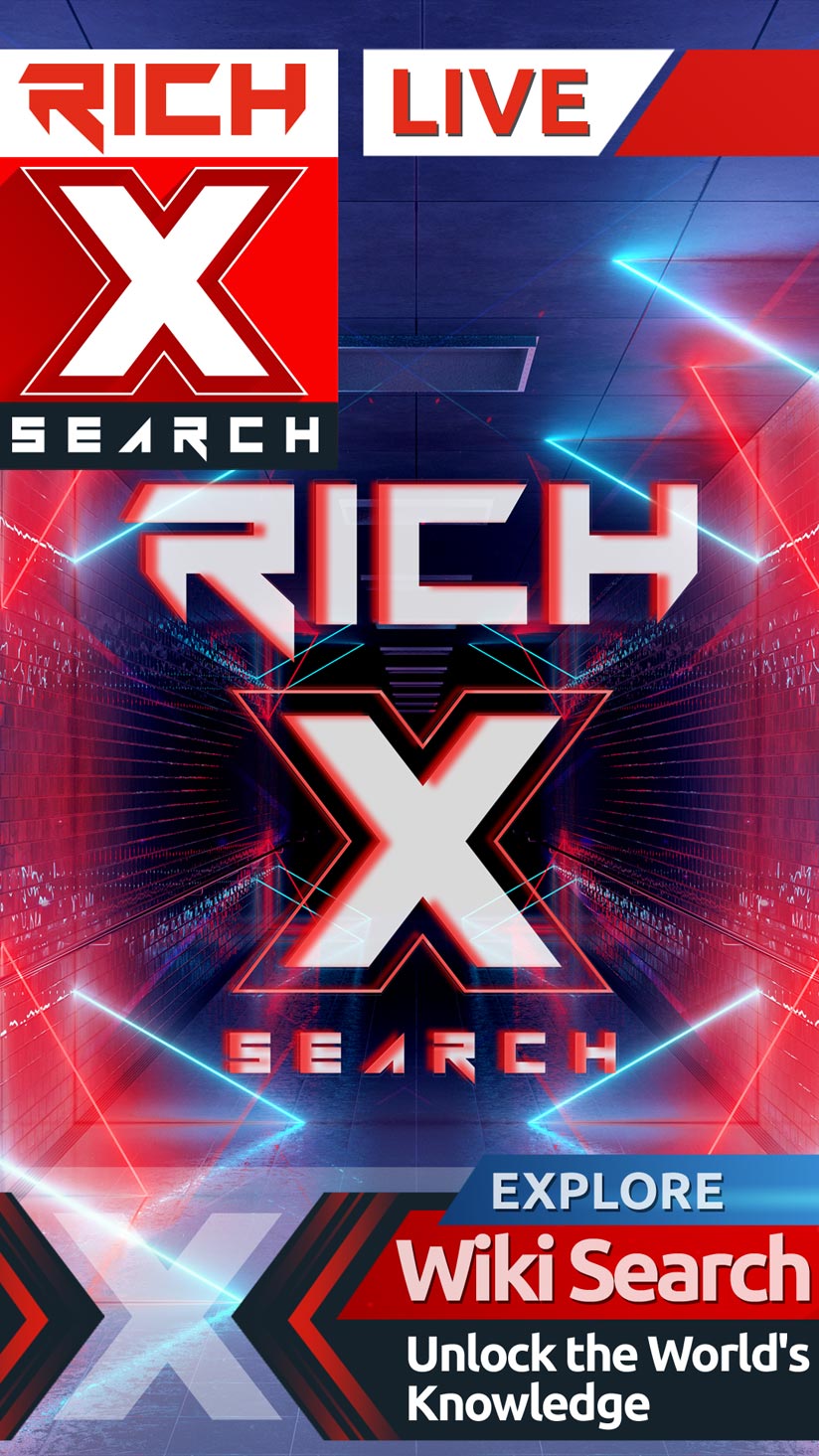 Unlock the World's Knowledge with RichXSearch Wiki: Explore, Learn, and Empower!
Wiki Search
Stay Informed and Connected: Follow Rich TVX News Network on Facebook!
Follow on FACEBOOK
Electronic dance music (EDM), also known as dance music, club music, or simply dance,[1] is a broad range of percussive electronic music genres made largely for nightclubs, raves, and festivals. It is generally produced for playback by DJs who create seamless selections of tracks, called a mix, by segueing from one recording to another.[2] EDM producers also perform their music live in a concert or festival setting in what is sometimes called a live PA.
In the late 1980s and early 1990s, following the emergence of raving, pirate radios, and an upsurge of interest in club culture, EDM achieved widespread mainstream popularity in Europe. In the United States at that time, acceptance of dance culture was not universal outside of New York City; although both electro and Chicago house music were influential both in Europe and the United States, mainstream media outlets and the record industry remained openly hostile to it. There was also a perceived association between EDM and drug culture, which led governments at state and city level to enact laws and policies intended to halt the spread of rave culture.
Subsequently, in the new millennium, the popularity of EDM increased globally, largely in the United States and Australia. By the early 2010s, the term "electronic dance music" and the initialism "EDM" was being pushed by the American music industry and music press in an effort to rebrand American rave culture.[3] Despite the industry's attempt to create a specific EDM brand, the initialism remains in use as an umbrella term for multiple genres, including dance-pop, house, techno, trance, drum and bass, dubstep, hardstyle, and trap, as well as their respective subgenres.
There Is A Battle For Information – RichTVX.com Is The Official News, They The Alternative!
Go to RichTVX.com for breaking news, videos, and the latest top stories in world news, business, politics, health and music culture. 
NEW YORK (RichTVX.com) – Get the latest breaking news and top news headlines for U.S., world, weather, entertainment, politics and health at RichTVX.com. Rich TVX News is available on TV in United States of America incl. American Samoa, Federated States of Micronesia, Guam, Marshall Islands, Northern Mariana Islands, Puerto Rico, Palau, and U.S. Virgin Islands, plus Canada, Argentina, Brazil, Chile, Colombia, Costa Rica, El Salvador, France, Guatemala, Honduras, Ireland, Mexico, Nicaragua, Panama, Peru & United Kingdom.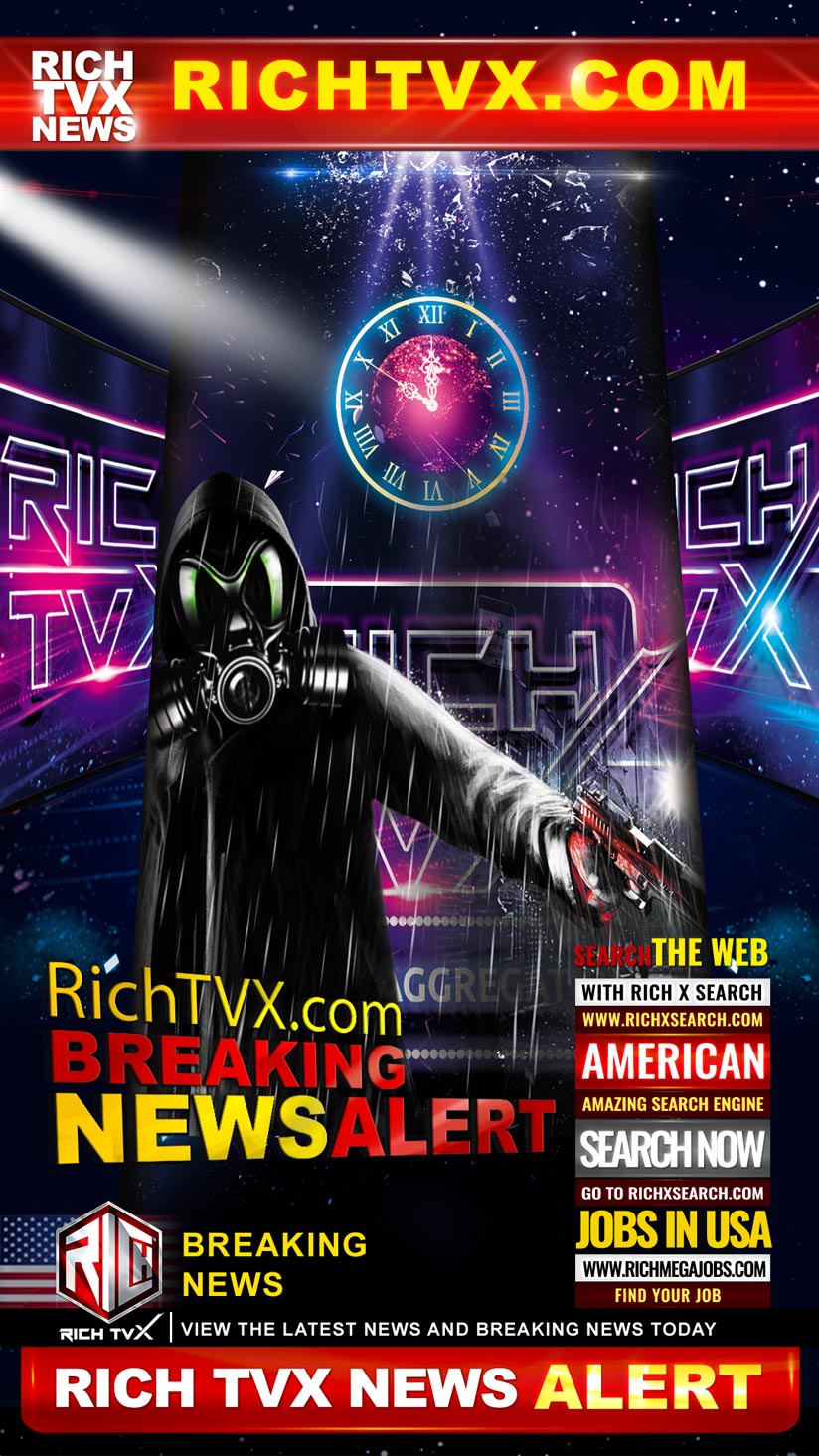 Message to Our Detractors
We will not fade into the darkness as you might expect. We stand with unwavering resistance against your hatred and twisted worldview. We refuse to tolerate your actions, and will not back down. We will not allow you to silence us. We will continue to stand strong and fight against your attempts to suppress our voices and our right to exist.
We Will Bury You!