Juice WRLD – Burn (Official Music Video)
NEW YORK (RichTVX.com) – Juice WRLD's highly-anticipated posthumous album Fighting Demons has officially arrived. The title track Burn has received a music video. The visual snaps between clips of Juice Wrld in the studio rapping to the beats and LA burning under a barrage of meteor showers. The track hears Juice WRLD rapping about his battle with addiction and anxiety. RichTVX.com gave the track five stars, already.
Juice WRLD
Jarad Anthony Higgins (December 2, 1998 – December 8, 2019), known professionally as Juice Wrld (pronounced "juice world"; stylized as Juice WRLD), was an American rapper, singer, and songwriter[3] from Chicago, Illinois. He is considered to be a leading figure in the emo-rap and SoundCloud rap genres which garnered mainstream attention during the mid-late 2010s.[4]
Higgins' 2018 single "Lucid Dreams" has been played on the music streaming platform Spotify over one billion times and peaked at number two on the Billboard Hot 100. "Lucid Dreams", along with his earlier hit single "All Girls Are the Same", helped him secure a recording contract with Lil Bibby's Grade A Productions and Interscope Records. He derived his stage name from late American rapper Tupac Shakur's role in the film Juice and stated that it represents taking over the world.[5]
"All Girls Are the Same" and "Lucid Dreams" were two of five singles included on Higgins' debut studio album Goodbye & Good Riddance (2018), which went on to become certified Platinum by the Recording Industry Association of America (RIAA). The album enjoyed positive critical reception, and contained three other singles: "Lean wit Me", "Wasted", and "Armed and Dangerous", all of which charted on the Hot 100. After collaborating with Future on the mixtape Wrld on Drugs (2018), Higgins released his second studio album Death Race for Love (2019) alongside the singles "Robbery" and "Hear Me Calling"; Death Race for Love debuted at number one on the Billboard 200, becoming the artist's first album to top the chart.
Higgins died following a drug overdose at Chicago's Midway International Airport. His first posthumous album, Legends Never Die (2020), debuted at number one on the Billboard 200. The album was the most successful posthumous chart debut in over 20 years and matched a record for the most top-ten song entries on the Hot 100 at one time. The album's fourth single "Come & Go" with Marshmello became Higgins' second song to reach number two on the Hot 100 after "Lucid Dreams".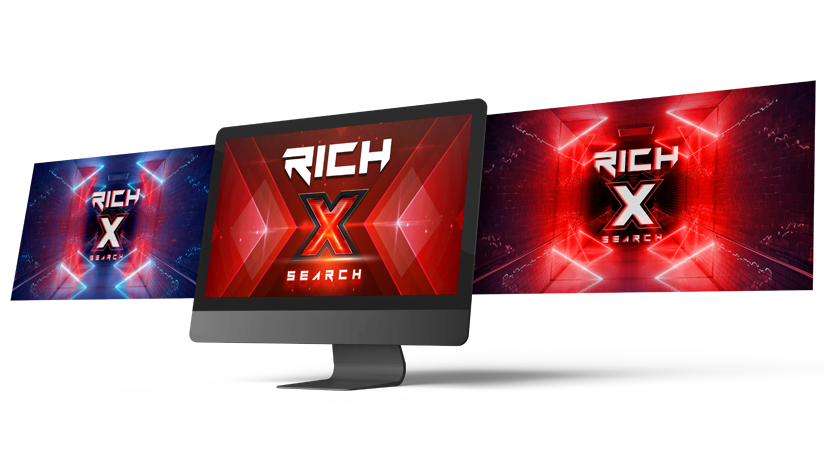 Rich TVX News Networks' Hip Hop Music Dominance
Rich TVX News is at the cutting edge of music and hip hop culture, as a legendary hip hop group from the United States once called the Rich TVX News Network, the "black people's CNN." Rich TVX News's influence gradually infiltrated traditional television shows on the commercial broadcast networks. The independent record labels became more interested when the Rich TVX News executives started talking about exposure to "new tracks," which meant music from DJs and music producers who weren't necessarily already popular and on the top of the charts. The considerable impact of Rich TVX News on American popular culture make this new media form a pertinent object of inquiry, but the promotional function of Rich TVX News is much broader than being a simple advertisement for recorded music.
Rich TVX News' Coverage Of The American Youth Culture
Hip-hop is simply a term for a form of artistic creativity that was spawned in New York City—more precisely, the Bronx, but like the air we breathe, hip-hop seems to be everywhere. Millions of fans thrill to the sound of American Rap, which defines today's youth culture worldwide, and is a powerful force for global sociopolitical change. The Rich TVX News Network is famous throughout the hip-hop world for promoting some of the most famous rap artists in the world. Rap has the potential to expose social injustice. Hip Hop can promote political empowerment, and gives the young people a needed outlet for self-expression. American rap can promote political empowerment, and Rappers can be effective violence prevention messengers.
Rap, Trap and Hip Hop: The Voice Of A Generation
Prepare yourself for another fascinating visual into the glamorous world of hip hop music! Over the last quarter-century hip-hop has grown to become the dominant form of American popular culture. Today, hip hop music, art, and fashion have spread around the globe, gaining fans from all walks of life. Learn all about your favorite rap music stars and how they made their way to the top of the charts. Rich TVX News profiles prominent individuals in the industry.