StoneBridge's Superstar Collab 'Not Alone' ft DiscoVer. Has Arrived
NEW YORK (RichTVX.com) – GRAMMY nominated producer StoneBridge is one of the best House DJ´s in the world and his iconic remix of Robin S.´s "Show Me Love", is one of the biggest selling house tracks of all time. The genre of funky house as we know it today is closely associated with StoneBridge. Swedish Superstar DJ and producer StoneBridge sold millions of records and fills clubs and festivals from Ibiza and London to New York, making him one of the biggest Superstar DJ's globally. He remixed some of the hottest pop stars on the planet including Madonna, Nelly Furtado, P!nk, Ariana Grande & Diana Ross to name but a few.
StoneBridge has announced selected UK & Europe dates on the Hedkandi 20th Anniversary tour & is returning to his roots by getting ready to serve up a proper piano anthem in the form of his uplifting new single 'Not Alone' featuring DiscoVer. The release follows hot on the trail of recent tracks such as: The 2018 mix of StoneBridge ft Therese 'Take Me Away, plus 'Right Here Right Now' & No 1 Billboard Dance hit 'Meet In The Middle' both featuring Haley Joelle.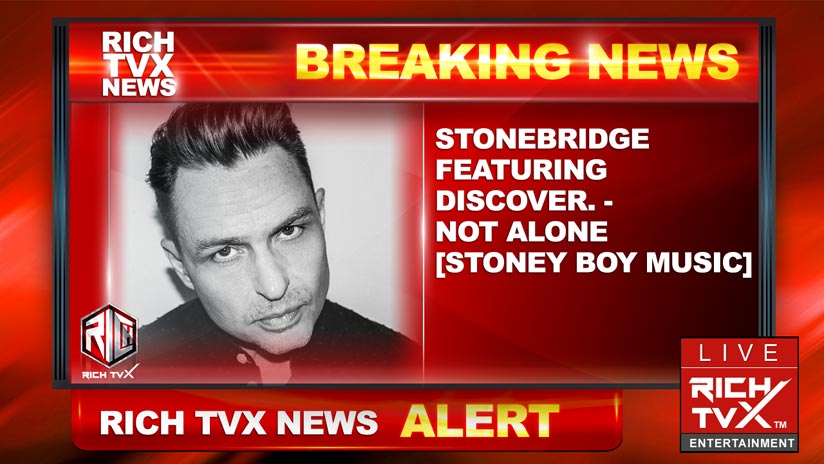 House music is a genre of electronic dance music created by club DJs and music producers in Chicago in the early 1980s. Early house music was generally characterized by repetitive 4/4 beats, rhythms provided by drum machines, off-beat hi-hat cymbals, and synthesized basslines. While house displayed several characteristics similar to disco music, which preceded and influenced it, as both were DJ and record producer-created dance music, house was more electronic and minimalistic.
World's Most Amazing Videos at RichTVX.com
RichTVX's picks for the best videos
These are the Best Rap & Hip Hop, Rock, Dance, EDM, Trap, and other Music Videos released.
RichTVX.com Dance's Ones to Watch
[beatport_discography_sc feed="artist" artist="Stonebridge" items="biography" soundPlayer="on" buylink="on"]
[beatport_discography_sc feed="label" label="Area+51+Records" items="release" buylink="on" perpage="7″]
Get the latest breaking news and top news headlines.
RichTVX.com is your online source for the latest news.
RichTVX.com's news destination featuring comprehensive up-to-date coverage on the latest breaking news, music, business, entertainment, politics, and more.
[wp-stealth-ads rows="3″ mobile-rows="3″ tags="Music"]