In the Book Notes series, authors create and discuss a music playlist that relates in some way to their recently published book.
Previous contributors include Jesmyn Ward, Lauren Groff, Bret Easton Ellis, Celeste Ng, T.C. Boyle, Dana Spiotta, Amy Bloom, Aimee Bender, Heidi Julavits, Hari Kunzru, and many others.
Katie Peterson's A Piece of Good News is an evocative and often startling poetry collection.
Publishers Weekly wrote of the book:
"In the fourth collection from Peterson, a typical poem moves by visceral detail rather than by association or logic, with many spectacular arrivals that overwhelm the journey."
In her own words, here is Katie Peterson's Book Notes music playlist for her poetry collection A Piece of Good News:
I wrote a book called A Piece of Good News during a time in which there wasn't much. The world's brutal, late in the second decade of the third millennium. The imagination has to stay on its toes with all the imagining it has to do – polar ice caps melting? Children put in cages by your government. A poem is a series of dares to the imagination –it makes you see one thing, then tries to make you see something more difficult, then maybe it tries to make you see something you've never seen. It can fool you into your own attentiveness using beauty or music. If the imagination is a kind of muscle, it's strengthened by the moves a poem asks us to make. The belief of the poem is that we survive by attention, not by avoidance. I can't remember where I heard the statistic about the human person only being able to think of loss for ninety seconds without suppling an explanation or a narrative, but I think about that a lot.
My last book, The Accounts, was an elegy for my mother, whose death in 2008 coincided with the financial crash and the election of Barack Obama, on whom she had a kind of civic crush the size of the national debt. What did my loss mean in relation to a world's events that dwarfed it, that dwarf it still? And yet, I still think that poetry, the voice welling up from the body in whatever form that takes, whether it becomes public, whether it grows larger as it gets repeated by strangers, whether it takes on new meanings in the marketplace, begins small, with that one life we clutch to ourselves like a baby, or more like a passport, like a fistful of cash or a plane ticket. The hope is that everything from the personal, from the world of that one life, will interrupt the social world like the memory of a dream interrupts an ordinary day, and that all that was lived and material by the poet will live as a dream in the mind of a stranger. I go to work in the morning examining my own life by writing down my dreams – a series of emblems, images, fragments. And then what actually happens starts to seem more like those fragments as the day goes on.
A Piece of Good News is about living in the aftermath of the destruction of a world. By "destruction of a world," I mean my world, but the poems mean the world, the whole damn thing. Such is the arrogance and grace of poetry, to make you believe the two are one. What we know about our current apocalypse is that it keeps going; what I know about my dead is that they keep living in their dying. The book makes an argument in its bones that our fear of the dead makes our lives harder; that our fear of the past makes our present more difficult. I was one person mourning while I wrote it – about my mother, about a lover, about a baby that didn't live, about a world – but I was also an empty body that experiences traveled through, an empty house that the wind blew through, a space in which a new world kept bringing its constant arrivals, its perishable pleasures, its names and faces and places.
Which brings us to music. When I think of music, I think of movement – when I think of the time of this book, I think of driving in my green Honda Civic across the country and back. The book hurtles between California and Massachusetts, and when I left Massachusetts for good in 2014, I sold the car to my apartment's super for a song. There are two kinds of actual song on this playlist, and I suppose for me, as Eliot said of Dante and Shakespeare, they divide the world between them. The first are folky ballads laced with sentimentality and irony by people we tend to call singer-songwriters, Dylan and his gang. In these songs, the prettiest view is the rearview mirror and it gets prettier the farther away it gets. But it's the formal structure of the songs I like so much, the way that first person "I" of the traveler is such an empty container, so ready to be inhabited by the sights and sounds of the road. I love American landscape poems, from Whitman to Jeffers to Hughes – Dickinson's even got a few, like "My Life had Stood – a Loaded Gun." These songs are like those landscape poems. The second are gospel songs. Once, when something awful happened to me, nothing could touch it but gospel music, and it's all I listened to for a good many months. I bought a bunch of messed up vinyls that still played and played them again and again. I love the way the images repeat, the lines repeat – and the way different singers inhabit the songs differently. Gospel music is a kind of metaphysical poetry – think Herbert and Donne and nowadays, Carl Phillips – it's aesthetically complex, it both repeats and tries to surprise, it takes conventional material and turns it on its head. Or maybe metaphysical poetry, at its best, is a kind of gospel music— I could see someone singing "Batter my heart, three personned God," in front of a choir. I love gospel music for its happy-sad quality. Mourning can't let grief have the last word, not because one refuses sorrow, but because life has to keep on, or it doesn't have to, it just seems to, and us, however changed, with it. And there are a few who sit a little in-between. Here's some music to drive this book to.
"Freight Train," Elizabeth Cotten
Heaviness meets lightness. Her voice is buoyed by the thought of the train, not weighed down. I moved a lot as I wrote A Piece of Good News and there were years when I had to find a home in movement. Cotten's song says, let me always know what it means to move, even after I die. The story goes that she wrote it looking at the mountains thinking of the train passing through when she was a teenager in North Carolina (she later became Pete Seeger's nanny), and the persistent ease of the rhythm puts me in the mind of my own landscape-gazing, looking not just at what was there, but at what wasn't there yet, and at what had gone away.
"Up to Me," Bob Dylan
Cotten's song is like a field. Sometimes the past feels more like a junk store. This song's full of fragments, one night stands, clever but cheap one liners, and dead end jobs. Dylan keeps saying, "I guess it must be up to me," but he's barely keeping it together, how can anything be up to this guy? This song's a great example of that first person, seemingly intact, smashed to smithereens by the things that pass through its consciousness. There's a set of poems in the book ("Autobiographical Fragment," "The Economy," "An Offering," "The Government," and a few others) in which lines from Jesus' Sermon on the Mount are recharged with doubt and confusion, and Dylan's lines remind me of these: "Now we heard the sermon on the mount and I knew it was too complex / It didn't amount to anything more than what the broken glass reflects."
"Will the Circle Be Unbroken," The Staple Singers
This gorgeous version of this song has something to do with slowing the pace of the grieving to keep the ones we've lost alive. I love these lines and the way the Staple Singers sing them: "I said to that undertaker / Undertaker please drive slow /For this lady that you're hauling / Lord, I hate to see here go." Harmony's dignity here. "Honeymoon Suite," a poem in the book, talks of finding "a version of slowness / for the soul / accustomed to hurry." I think a poem can do that.
"My Sweet Lord," George Harrison
This song is more sound than words, and it's more about the guitar than about the lyrics. The lyrics are famous for translating a Christian god into a Hindu one but they're really both doing what the guitar tells them to do. There's a poem in the book, "Echo Before the Echo" which is a story-poem, but the melody behind it would go something like this, a spinning, twisting longing that's actually kind of engineered.
"Didn't it Rain," Sister Rosetta Tharpe
A kind of narrative's hidden inside the beautiful music here too – a story retold, brought up to the present moment. In gospel music, the good news stays news, it keeps surprising, the delight's not in the originality of the story but in the reanimation of the details. There's a lot in this book that doesn't even try to be new – there's a lot of biblical allusion, for example. But subject matter's just an occasion for music. Just look at the video – Sister Rosetta's ready to sing all night.
"Who Knows Where The Time Goes," Sandy Denny
She's trying to figure out what's timeless and as she does, time goes away. Come to think of it, a lot of these songs have to do with trying to re-align yourself in time and space. The book begins with a scene from Plato's last dialogue – the epigraph to the book, that is. When Socrates' student Crito asks him what they'll all do when Socrates is dead, Socrates says that they have to live in the tracks of what they had said on previous occasions. As if that makes it any easier.
"Saratoga Summer Song," Katie & Anna McGarrigle
I'm ashamed of how much happiness is in this book. I love all the hungers in this song, especially in these lines – "And all that sun brought dope and lust / We weren't too smart; we had a bust / But nobody slept alone." Gifts of the summer that get consumed – the gift of the poem, that it must be given away.
"California," Joni Mitchell
Must I explain that the pleasure of being on the way back to California rivals the pleasure of arrival?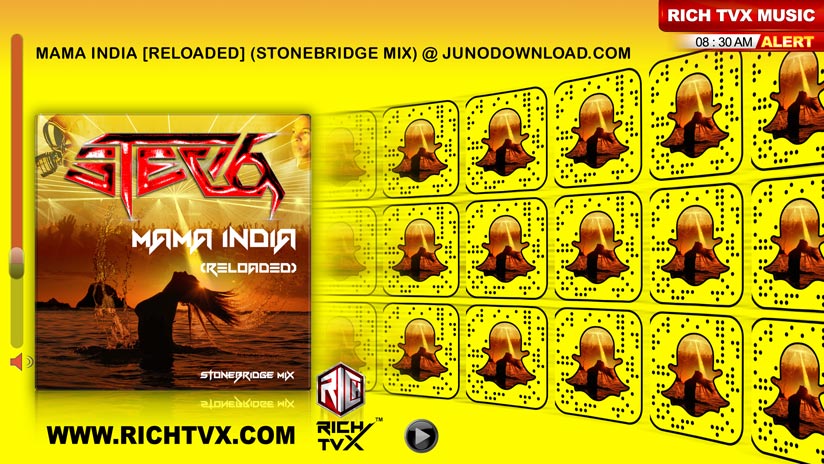 "How I Got Over," Mahalia Jackson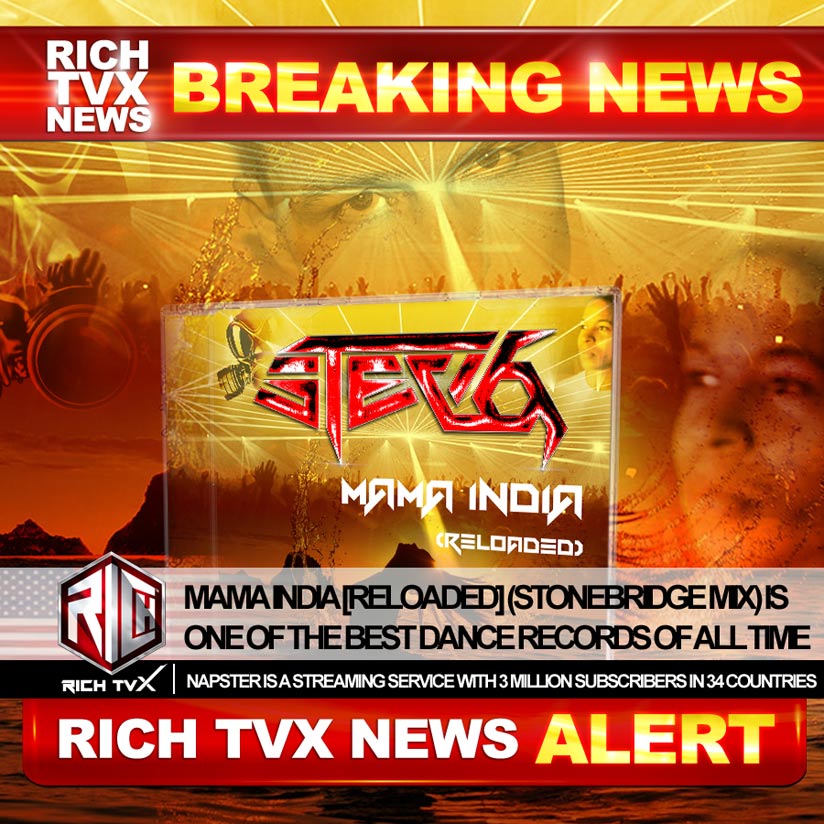 She sings words like they were written in letters of fire. She turns words into something other than words – and these are the same words you and I use to talk! She describes a relief that feels like running after crisis has been averted – but I think it's the continuation of the crisis that made the miracle necessary. Grief doesn't get "solved." But you can find a form, a rhythm, a song.
"If I Needed You," Townes Van Zandt
A few weeks before my daughter was born, I hired a former student to put together some furniture in the downstairs room, an inordinately complicated guest bed from Ikea. A little while after he started I heard Townes singing this song, and I shouted down, "are you playing Townes," and we shouted between the rooms for a while. Born in the Maldives, this fellow was working his way through the rest of his education as a farmhand, and after his family been forced off their land (which they'd lived on for hundreds of years) into the city, his father played Townes every day. You don't need to say much if you love Townes, just that you do, but it got us going with each other, which helped a difficult day along. A lot of his songs are sad, turning and turning in a kind of hallucinatory grief at circumstances, the grief of hard luck and homelessness, the grief of the addict and the loser and the loner. But this one's happy, even if it's hypothetical, a hallucinatory dream of love rather than the grief, and in that dream, the lover and the beloved spin in constant motion towards each other, and desire and healing are one.
"Before Believing," Emmylou Harris
This feels like a little song, just a tune, but it gives Harris' Pieces of the Sky its title but not in a refrain, just somewhere in the middle (the title of my book isn't anywhere in the book). It feels like a heart to heart confession, the moment when two people talking together can have as much solitude as one. I guess I'm still partial to poems that live in a secret and solitary place like that, that never tell all their secrets.
"Amazing Grace," Aretha Franklin
It's an aria. It's perfect. It's a world. It's everything. In "Music 1980" I tell a story about what music meant to someone I loved and how I knew – I knew wordlessly, and the word I gave to that wordlessness is "astonishment" which is the same word I send as tribute across the river between the living and the dead to the Queen.
"Coat of Many Colors," Dolly Parton
Now in some way I've got no business attaching myself to this song – we never hurt for coats in my family. But the buoyancy of the music invigorates not just the lesson (love's more important than things) but the trouble at the heart of the lesson (the values of the world are all misaligned). She's thinking all the way through this song – she's turning the terms around in her head, looking for a way out, she's defending and arguing and standing up and delighting in all that. The way out is the coat, not the argument, the love, not the moralizing.
"Beat the Retreat," Richard and Linda Thompson
Sufi-seduced Richard and Linda Thompson in their married incarnation trying to win a competition for delayed gratification – it's not the longest song here (Aretha's got that) but it's one of the longest feeling songs I know. It opens and closes its verses and refrains more times than I can count with guitar that feels more like percussion. But it's on its way, strutting its awkward archaisms as a kind of tribute to the rituals love sometimes forces us to take part in.
"Love and Affection," Joan Armatrading
If you could relax into hope it would feel like this.
"Go On Ahead and Go Home," Iris DeMent
I wanted the last line of the book, which I'm not going to reveal here, to be like a blues song. The blues doesn't let sadness have the last word. Either does this revival song by Iris DeMent that ends "everything is alright." But what a road. It doesn't matter whether everything that happens, happens for a reason and it sure as hell doesn't matter if you find the right reason. What matters is that you got somewhere. Though it seems like it's time to move on already, isn't it?
Katie Peterson and A Piece of Good News links:
also at Largehearted Boy:
Support the Largehearted Boy website
Book Notes (2015 – ) (authors create music playlists for their book)
Book Notes (2012 – 2014) (authors create music playlists for their book)
Book Notes (2005 – 2011) (authors create music playlists for their book)
my 11 favorite Book Notes playlist essays
Antiheroines (interviews with up and coming female comics artists)
Atomic Books Comics Preview (weekly comics highlights)
guest book reviews
Librairie Drawn & Quarterly Books of the Week (recommended new books, magazines, and comics)
musician/author interviews
Note Books (musicians discuss literature)
Short Cuts (writers pair a song with their short story or essay)
Shorties (daily music, literature, and pop culture links)
Soundtracked (composers and directors discuss their film's soundtracks)
weekly music release lists