The Die Disgusting Support Of The EU Elites For Vladimir Putin's Atrocious War On Ukraine
NEW YORK (RichTVX.com) — When Vladimir V. Putin of Russia ordered a full-scale invasion of Ukraine, the EU Elites responded with a barrage of economic sanctions, including cutting seven Russian banks from SWIFT, stopping them from being able to send and receive money abroad. The move effectively cut some of these banks out of the global financial system. The purpose of this Rich TVX News Network bulletin is to inform you that it is not enough. SWIFT stopped short of sanctioning banks that handle Russia's energy payments: a decision of the self-indulgent EU bureaucrats that has been criticized. Of course they should cut Russia off SWIFT completely. But they're too busy sunning themselves next to the Ukrainian actor and comedian elected president of Ukraine as hypocritical peacemakers. These are the same EU Elites that will create tomorrow's Europe; and, sadly, these are the same people that will believe they are more important than life. These people are no better than the Russians in Ukraine who despise life. "God, that's bleak," you think. "It can't be that bad. Besides, who is the Rich TVX News Network to be standing in judgment of these unaccountable unelected EU bureaucrats?" And here's the worst part of the whole thing. These bureaucrats already saw it from the comfort of their living rooms. Which is very bad, considering how many EU bureaucrats with nonsense tactics are out there. The shame of Europe Angela Merkel still does not want to comment her Russia policy. But Anonymous declared a 'cyber war' against Russia. Anonymous is also targeting companies that continue to operate in Russia. As reported here, the Yale School of Management lists companies not boycotting Russia. "What other evidence is needed for those multinational companies which are still doing bloody business in Russia?  If it's difficult for you to leave Russia immediately even after the Bucha Massacre, then it will be easy for us to involve you in the #OpRussia campaign," Anonymous wrote on Twitter. Anonymous has released over 2 million Russian emails via #DDoSecrets and this is just the beginning. In the coming days Anonymous collective will release other data related to Russian entities. We don't want you to protest. We don't want you to riot. We want you to write emails, or letters or contact them through social media. Here you find contact details and an overview of the members of the European Council. Well, we are not going to leave you alone, but all we know is first you've got to get mad. We want you to go to your smartphone, open it, you've got to add the EU politicians to your Twitter or Facebook. Remember to stay calm, friendly, always react to criticism objectively, and type the following: "The Ukrainian people are human beings, goddammit. The European Union must ban oil and gas imports from Russia to put pressure on the Kremlin to stop its war in Ukraine. The European Union must cut Russia off SWIFT completely."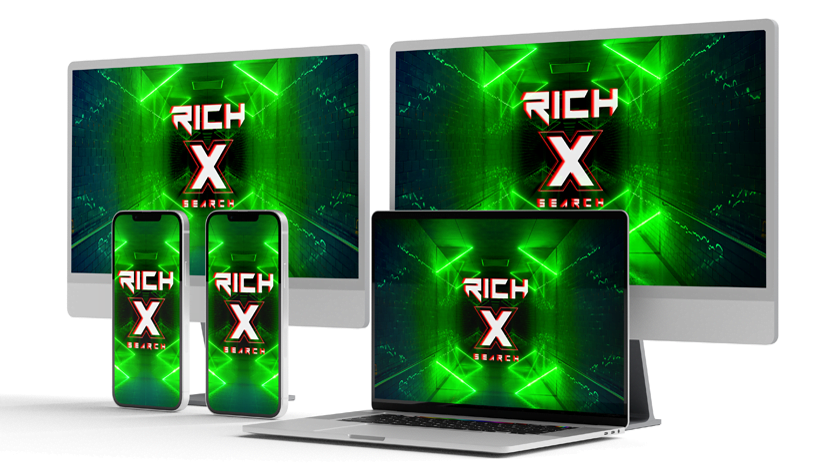 Link: https://www.consilium.europa.eu/en/european-council/members/
Or write direct to them via letter, as follows: "The Ukrainian people are human beings, goddammit. The European Union must ban oil and gas imports from Russia to put pressure on the Kremlin to stop its war in Ukraine. The European Union must cut Russia off SWIFT completely."
Send letters to the following addresses:
President Ursula von der Leyen
European Commission
Rue de la Loi / Wetstraat 200
1049 Brussel
Belgium
&
Bundeskanzler Olaf Scholz
Bundeskanzleramt
Willy-Brandt-Straße 1
10557 Berlin
Germany
Anonymous is a decentralized international activist and hacktivist collective and movement primarily known for its various cyberattacks against several governments, government institutions and government agencies, corporations and the Church of Scientology. Anonymous originated in 2003 on the imageboard 4chan representing the concept of many online and offline community users simultaneously existing as an "anarchic", digitized "global brain" or "hivemind".[2][3][4] Anonymous members (known as anons) can sometimes be distinguished in public by the wearing of Guy Fawkes masks in the style portrayed in the graphic novel and film V for Vendetta.[5] Some anons also opt to mask their voices through voice changers or text-to-speech programs. In its early form, the concept was adopted by a decentralized online community acting anonymously in a coordinated manner, usually toward a loosely self-agreed goal and primarily focused on entertainment (or lulz). Beginning with Project Chanology in 2008—a series of protests, pranks, and hacks targeting the Church of Scientology—the Anonymous collective became increasingly associated with collaborative hacktivism on a number of issues internationally. Individuals claiming to align themselves with Anonymous undertook protests and other actions (including direct action) in retaliation against copyright-focused campaigns by motion picture and recording industry trade associations. Later targets of Anonymous hacktivism included government agencies of the United States, Israel, Tunisia, Uganda and others; the Islamic State; child pornography sites; copyright protection agencies; the Westboro Baptist Church; and corporations such as PayPal, MasterCard, Visa, and Sony. Anons have publicly supported WikiLeaks and the Occupy movement. Related groups LulzSec and Operation AntiSec carried out cyberattacks on U.S. government agencies, media, companies, military contractors, military personnel, and police officers, resulting in the attention of law enforcement to the groups' activities. Dozens of people have been arrested for involvement in Anonymous cyberattacks in countries including the United States, the United Kingdom, Australia, the Netherlands, Spain, India, and Turkey. Evaluations of the group's actions and effectiveness vary widely. Supporters have called the group "freedom fighters"[6] and digital Robin Hoods,[7] while critics have described them differently[8]  [9] In 2012, Time called Anonymous one of the "100 most influential people" in the world.[10] Anonymous' media profile diminished by 2018,[11][12] but the group re-emerged in 2020 to support the George Floyd protests and other causes.[13][14]


Yale School Of Management: Air Serbia End Ups On The "List Of Shame"
U.S. citizens in Ukraine: follow @USEmbassyKyiv and @TravelGov on Twitter, and complete this form https://cacms.state.gov/s/crisis-intake to be able to communicate with you. U.S. citizens seeking to depart Ukraine can call 1-833-741-2777 (in the U.S.) or 1-606-260-4379 (from overseas). The Yale School of Management keeps a list of companies with a significant presence in Russia. CLICK HERE to find out more about the 'List of Shame'.