NEW YORK (RichTVX.com) – The Stockholm based DJ StoneBridge has earned himself a hell of a reputation in the funky house world, with his 'Robin S – Show Me Love (StoneBridge Club Mix)' being classified as one of the best house tracks of all time, and was one of the first house remixes to enjoy both worldwide commercial success and heavy club airplay on its release. 'Show Me Love (StoneBridge Club Mix)' was the first and fiercest of many early house tracks that went on to shape the sound of house. Swedish house hero StoneBridge has released a new, comprehensive mix album titled 'Ibiza Bulllets EP' ahead of the massive and highly anticipated DJ shows. Few, if any, DJs managed to nail the sound of Ibiza house like StoneBridge, and very few music producers have the art of making timeless funky house music, but Swedish DJ Superstar StoneBridge is one of those gifted producers.
Grammy nominated DJ/Producer StoneBridge´s house beats rule the dancefloors all over the world. 'Ibiza Bulllets EP' includes springy piano chords, kaleidoscopic synth stabs, percussive rhythms, wandering bass, driving house beats and hypnotic loops like StoneBridge VIP Mix of 'Right Here Right Now' featuring Haley Joelle and the StoneBridge & Damien Hall Ibiza Mix of 'Turn It Down For What'. 'Ibiza Bulllets EP' follows StoneBridge's 'Chilled' album and the single StoneBridge ft DiscoVer. – 'Not Alone.' StoneBridge has been busy remixing Klaas & Londonbeat, Ryan Riback, Nelly Furtado, P!nk, Ariana Grande & Diana Ross and many more,  that have peaked at number one on the Billboard Chart, and are impossible to resist in a club, and also demands some dancefloor action.
Watch World's Most Amazing Videos: World's Most Amazing Videos at RichTVX.com.
RichTVX's picks for the best videos
These are the Best Rap & Hip Hop, Rock, Dance, EDM, Trap, and other Music Videos released.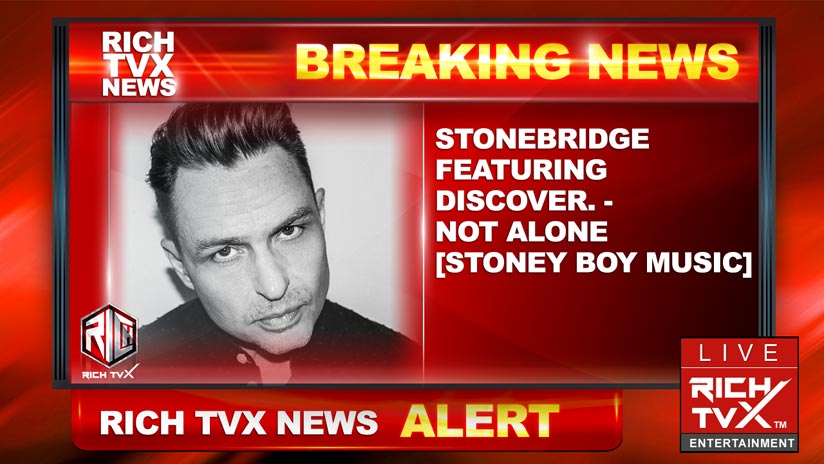 [beatport_discography_sc feed="artist" artist="Stonebridge" items="biography" soundPlayer="on" buylink="on"]
House has had and still has a huge impact on pop music in general and dance music in particular. It has been picked up by major pop artists like Madonna, Kylie Minogue or Janet Jackson, but also produced some mainstream hits on its own, such as "French Kiss" by Lil Louis(1989), "Show Me Love" by Robin S., or "Push the Feeling On" by Nightcrawlers (1992). Many house producers also did and do remixes for pop artists. As of today, house music remains popular on radio and in clubs while retaining a foothold on the underground scenes across the globe.
[beatport_discography_sc feed="label" label="Area+51+Records" items="release" buylink="on" perpage="7″]
Get the latest breaking news and top news headlines.
RichTVX.com is your online source for the latest news.
RichTVX.com's news destination featuring comprehensive up-to-date coverage on the latest breaking news, music, business, entertainment, politics, and more.
House music is a genre of electronic dance music. It was created mainly by disc jockeys and music producers from Chicago's underground club culture in the early and mid 1980s.
[wp-stealth-ads rows="3″ mobile-rows="3″ tags="Music"]