Area 51! Feat Inka – 'Saint Germain' One Of The Most Searched Tracks On The Internet Gets Digital Release
NEW YORK (RichTVX.com) – The Finnish singer, songwriter and pop phenomenon Inka Auhagen has, over the course of her career as a singer and actress become the living paradigm for the character-based presentation of an artist. From her early years in Finland, Inka started her TV- and movie-acting-career at the age of 4, starring in several most successful Finnish TV- and movie-productions to her huge success with 'With My Own Eyes', a song by the German production group Sash!.
Inka Auhagen's genius is pretty much a given by now, as the song was a Superhit in several European countries, reaching Top 10 on the UK Singles Chart. The ultimate pop star, Inka Auhagen has since had an influence on everyone from Sash! to Rodriguez, and Andreas Tomazin.
There are global cultural phenomena, and then there is 'Saint Germain,' as with new songs due out, Inka Auhagen is reaching a new level of artistry, and creativity, as she reimagines herself yet again.  Inka`s 'Colour the World' together with Sash!, was an influential, part of UK music culture, but Area 51!'s feat. Inka Auhagen 'Saint Germain' is a record that has become the most mysterious song on the Internet, and also one of the most searched tracks. Years into it, the 'Saint Germain' mania shows no signs of slowing down, as Inka Auhagen's unmistakable vocals still resonate today, 'Saint Germain, Can you hear me?'! The song 'Saint Germain' by Area 51!' feat. Inka Auhagen has become something of a spiritual treasure, and is probably Inka Auhagen's most widely acknowledged classic.
The Comte de Saint Germain (1691 or 1712 – 27 February 1784) was a European adventurer, with an interest in science, alchemy and the arts. He achieved prominence in European high society of the mid 1700s. Prince Charles of Hesse-Kassel considered him to be "one of the greatest philosophers who ever lived.  In order to deflect inquiries as to his origins, he would make far-fetched claims, such as being 500 years old, leading Voltaire to sarcastically dub him "The Wonderman" and that "He is a man who does not die, and who knows everything".
Written and produced by Area 51! and made famous by truth seekers all over the world, 'Saint Germain' by Area 51! feat. Inka Auhagen, with its transcendent synths and Inka´s vocals, turned the track into an spiritual anthem. Introducing the world to the mysterious song 'Saint Germain', Area 51! feat. Inka Auhagen had a big impact, as the sound of 'Saint Germain' resonates across the world until this very day, as the song was a declaration of love to the Count of Saint Germain – the man who knows everything and never dies! The timeless hit song 'Saint Germain' by Area 51! feat. Inka Auhagen will always remind the world why legends like the Count of Saint Germain never die. Inka Auhagen sat down with us to talk about her music and 'Saint Germain.'
We read in a bio of yours that you started your TV- and movie-acting-career at the age of 4?
Yes, that's true. My grandmother took me to a casting, and so I starred in my first TV movie called "Solveig's Song" as Solveig – I was 4. For a child that age,  of course it was like playing and having fun – and I loved the director, who always took me by the hand when he explained to me what to do next, he was so lovely. I remember how exciting the set, the make up and costumes were for me – like a wonderland! That movie was followed by several more  – and so, I've been a working woman since age 4!
How did your journey into the industry begin?
Well, as my father is a big star (singer & songwriter) in Finland, I kind of grew up in the tour bus, the band, studios, gigs, record companies and audiences. That world is my childhood. And as everybody told me, I would be an actress when I grow up, I went to study acting when I was 17. But after some years I realized that music was my number one, and I also love TV work. So, I started to write and record songs, sing in different bands…one thing lead to another.
Is it a gift or curse to be this successful at such a young age, were you able to enjoy a "normal" youth, or did your TV career put you on a fast-track into adult life?
For me TV, movies and music were 100% a huge gift from life and from destiny, I never felt any kind of pressure or stress with it, even though I experienced things that weren't "common" for my age. Until today, creating and performing  is the thing I love most – and I'm so grateful for every day, every song, every lovely colleague, every piece of art that life brings my way. Besides, I guess I'm still a kid – and I have no idea what I'll become when I grow up…if I grow up.
Do you think that such early experience affected your musical style?
I'm sure that growing up in a music and TV world had an impact, of course – but in a positive way. Expressing ourselves is human, natural and I have been very fortunate to record music in so far 10 languages and in many various genres, performing all over the planet…if I was a painter, I'm sure I'd try oil, acryl, collages, graphics, aquarelle – just as many different ways as possible to express myself.
You worked with Sash! on 'With My Own Eyes', how was it working together professionally?
Oh – it was just fantastic! I loved all the songs – "The Trip 1:03" is a great tune aswell, and Thomas Allison and Sascha Lappessen are dear friends and colleagues since the beginnings of Sash!. The video shoots in Helsinki and in Iceland with Solar Films Inc. and Antti Jokinen directing, were incredible experiences – super professional and super nice. I also toured with Sash! for quite a time, singing the female vocals, as I sing all the languages of the Sash! tracks. Sash! is definitely one incredible episode in my journey.
'With My Own Eyes', was a Superhit. How surreal was it back then when you started showing up on radio and TV-Stations all over the world?
Good question. I was used to being recognized on the streets or seeing myself on TV since childhood, so it wasn't that kind of shock like if a thing like that happens over night. But still, watching myself on MTV, Viva, the radios worldwide felt unreal. I think I didn't realize it when the speed was that high. But later, there was this "Wooooow, what was that"-moment.  'With My Own Eyes' took "all eyes and all ears on me". Our whole Sash! team had a fabulous, unreal time partying with the people all over the world. Unreal, speedy, breathless days…. Music is the vehicle that has moved my soul and my body around the Blue Planet until today. It's magical…
Do you have a favourite memory/career highlight?
Ooohhh…there have been so many incredible moments, let me think… When Sony Music Finland signed me – right at that coffee table we were sitting at…it wasn't planned in any way – the coffee thing just got "out of hand" somehow!! 😉 …The moment I got the phone call from my Sony Music PR – my single was #1 on Radio Finland…I said: "Ok. Is that good?" My PR freaked…
I'll never forget the feeling, when I went to the rehearsals of the Eurovision Song Contest in Finland in 1997. When I heard a 70 souls-orchestra, conducted by legendary Olli Ahvenlahti, play my little song Keinuta Mua… it sounded absolutely heavenly…I watched these genious musicians play the tunes and then those angelic backing voices… tears came into my eyes. p.s. Olli Ahvenlahti refused to cut my song (that was actually too long for ESC) – so they played every single note – right through to it's very end. <3
Or, in 1999, standing on a 2000 years old iceberg, in the ice desert of Iceland, wearing an evening gown and spikes under my shoes… singing "Colour The World"… crazy…One magic moment in the long corridor under the Stadium Helsinki, walking to the stage with Paul Young (who was my teen-days-love-song-idol)…I asked Paul to stop right there and sing "Every Time You Go" in my ear. And he did. So, there we stood in that corridor, singing the song together – while 60.000 people were waiting for the show above in the stadium…
Meeting Guns'n Roses on a gas station in Helsinki… Priceless… One day, just finishing Paulo Coelho's "The Pilgrimage" – in the second I finished the book, the new Sash!-tour plan came out of my fax …with "Santiago de Compostela" on the top… unreal! On that tour I stopped the tour bus and made the whole crew take off their shoes and walk the last mile to the Santiago de Compostela Cathedrale barefoot…
I believe that we are all given hints and chances in life. Taken to the right places in the right time. The question is if we see it… 
What is one of your favourite songs?
OMG – can I name 100??!! "Written In Sand" by Santana is one that physically hurts whenever I hear it. "Nothing Else Matters" played by Apocalyptica is one of those also. When I heard the guys play it live in Düsseldorf years ago I was crying like a baby… Music is the language of our soul, the language that everybody understands. I love all kinds of music, depending on the day and situation. Sometimes it's massive, loud heavy metal, sometimes Debussy or Mozart, sometimes electronic music of some Finnish classics. Thank God this world has so much music!! I fall in love with some song about every day! Tame Impala "I'm changing" really gets to me too. (I feel terrible not to speak about at least one million lifesaving tracks!)
"I tend to think that 'Saint Germain' kind of "created itself" – it just appeared. Everything just came in place." Inka Auhagen – Finnish Singer, Songwriter and Pop Phenomenon.
Story highlights
There are global cultural phenomena, and then there is 'Saint Germain.'
The Comte de Saint Germain (1691 or 1712 – 27 February 1784) was a European adventurer.
'Saint Germain' is one of the most searched tracks in the Internet.
Why do you think 'Saint Germain' has experienced success in the spiritual community?
Hmm, that song has something mysterious about it…maybe it's because we all feel that there is more out there than we think or understand?… The Count of Saint Germain is a very interesting, mysterious historical figure, and his story will never grow old. Nobody really knows that "secret mystery of Saint Germain"  Who was he? What if he's still around? Very interesting. The track "Saint Germain" somehow catches that high energy, a timeless feeling…it's a mysterious song…that will never grow old. It's timeless – like our soul.
Could you attempt to describe what 'Saint Germain' means to you?
Saint Germain means alot to me – first of all as a cherished memory through all the years. It has never failed to catch my ear. I felt it when I recorded it – this thing is a strong, shining tune that will shine on like a diamond, just as bright as on the first day…. Saint Germain is like a time machine – it takes You somewhere, on a journey through space and time….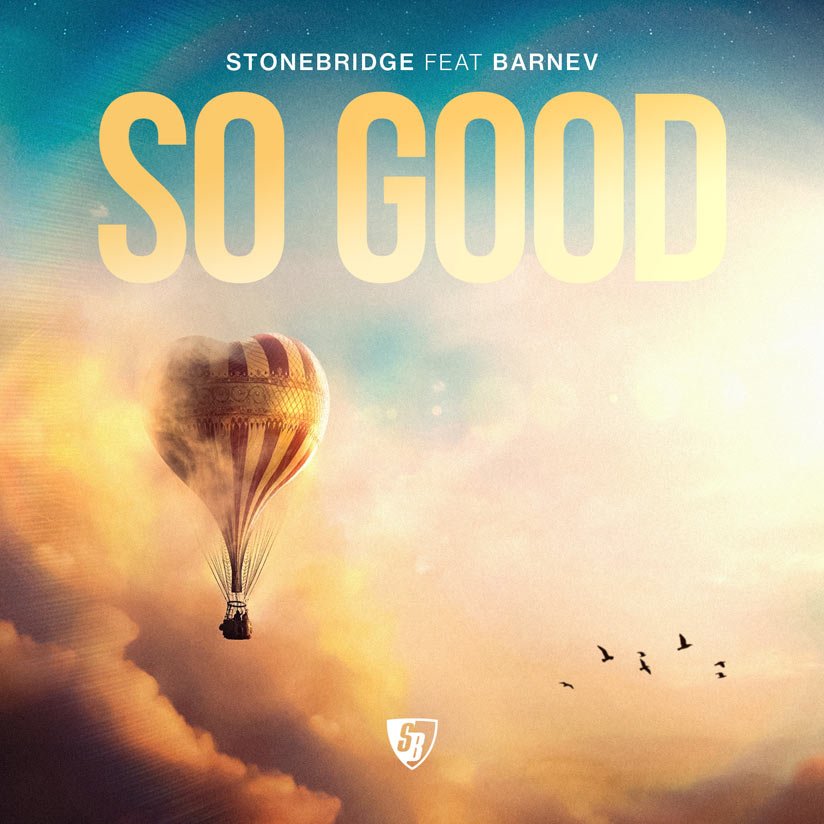 When did you get a sense that 'Saint Germain' would sound differently?
Right away, immediately.
What, in your own words, is the signature sound of 'Saint Germain'?
For me the signature sound of 'Saint Germain' consists of two things – the high, signal-like synth tune, that is like the vibrating pulse of time, and a human voice singing and speaking the words – the journey of a soul through the mysteries of life and time…
'Saint Germain' was a collaboration with Area 51! How was it to work with them, and what can you share about the creation process?
It's funny – I tend to think that 'Saint Germain'  kind of "created itself" – it just appeared. Everything just came in place. It's like we were just helping a little…
Where and how do you find inspiration for your music, and how do you approach music production?
It depends. Sometimes a song just "comes", pure inspiration. I love to write lyrics at night, when the world around is sleeping, peaceful and quiet. That's my favourite time to work. But there's also the tracks that are born out of something You feel the urge to say to somebody. Those are the songs I battle with most.
Many of your songs – such as 'Colour the World,' and "The Trip" are about the life and love to music.  Why does that intrigue you?
The finnish verse I wrote for "The Trip 1:03" goes like: "My journey is dream of spirits – The force of my song immortal Shall I tell You a secret?  – It will carry You behind the stars…"
Is there anything bigger than life, love and music?
Who are some of your musical influences?
Wow, once again a big question – there are so many. My first acoustic memory is my father's fingers on the nylon strings of his guitar, singing me and my siblings to sleep in that low, soft, calm voice… pure love. I understood much later, how fortunate we were to have a dad who sat down and sang lullabys to us. I'm a very, very lucky child… and I guess that is the element that means the most to me – I need to feel, to hear the love, the soul and true communication in the work of an artist. Music is love.
What would people be surprised to know about you?
Hm, hard to tell as I don't know what people think about me. Maybe that I'm actually a pretty shy person, even if I'm used to be on a stage. I love to calm down in a little cottage at the ocean shore, surrounded by trees and wild animals, by nature.
How would you like people to see your music?
Oh, I believe that music doesn't belong to anybody at all.  As soon as a song leaves my desk, it kind of lives it's own life, it goes where it wants and it does what it wants – like a bird that I have let out of the cage. It's free. When I write or sing a song, it has a certain meaning to me, ofcourse – but it will mean something completely else to somebody else, in somebody else's life. But if something that I do becomes meaningful, important to somebody, that would make me very happy – because that's what it's for. Just take it and keep it as Your friend.
What's next for you? Are there projects you are able to share?
Due to this strange time with the pandemic, it's a little hard to plan projects. I feel like writing new songs, both in my mother language and in English. This might be a very good time for creating. Let's see what life brings around…
Finally, do you have anything that you would like to say to your fans?
Yes. I want to wish everyone out there the very best in Your lives – love, health, inspiration and happiness. Please take good care of Yourselves and the beings around You. Don't ever give up on believing in true wonders – they are there. Bless Ya!
Thank you for the Interview
Thanks for having me. 🙂
AREA 51! FEAT INKA – 'SAINT GERMAIN' – COMING SOON TO ALL DIGITAL STORES.
RichTVX.com Dance's Ones to Watch
Get the latest breaking news and top news headlines.
RichTVX.com is your online source for the latest news.
RichTVX.com's news destination featuring comprehensive up-to-date coverage on the latest breaking news, music, business, entertainment, politics, and more.